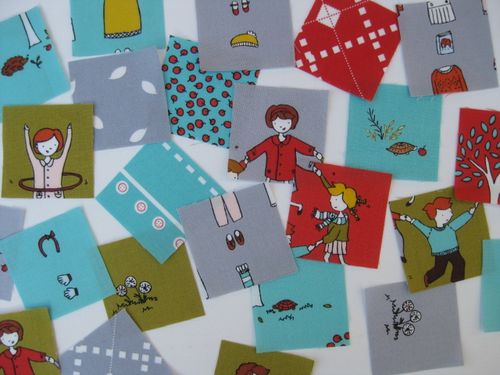 May I introduce to you a peek at my new fabric line with Moda?
Without further ado, a look at the collection,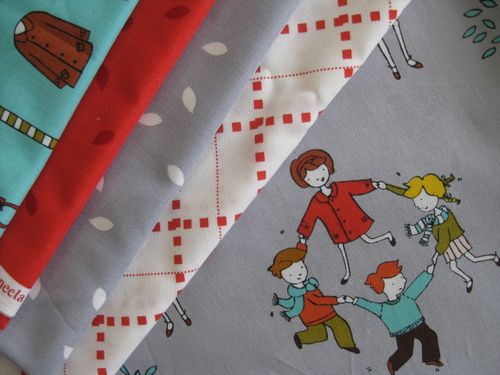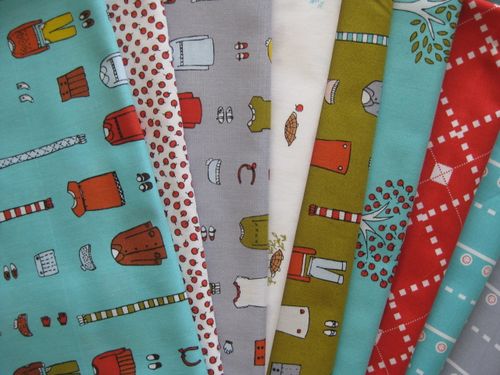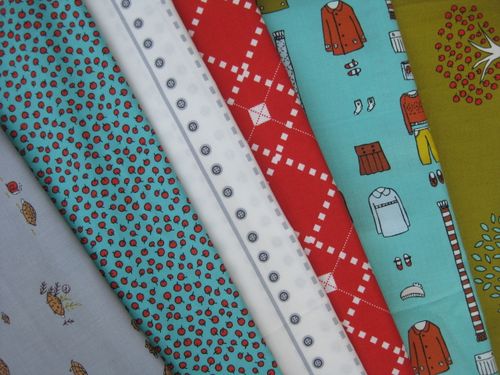 'Little Apples' is what I came up with when I was asked to design a collection for fall.  I took the idea of fall literally and came up with a group around this theme, kind of interpreted through the eyes of children.  So we have kids playing games in the park, apple trees, tortoises talking to snails, autumn outfits and a few simple fun co-ordinates to go with.  
You might also reconize the dancing quartet???
It's a much bolder and more graphic look than 'sherbet pips' with a strong bright colour story.  I've been doing a little sewing with 'the apples' over the last few days and they are FUN prints to play with.
This group will debut at quilt market next month and goes on sale in the fall.
So what do you think??
Got any room left in your stash for a few of the 'little apples'????????
As always, I would love to know your thoughts??????