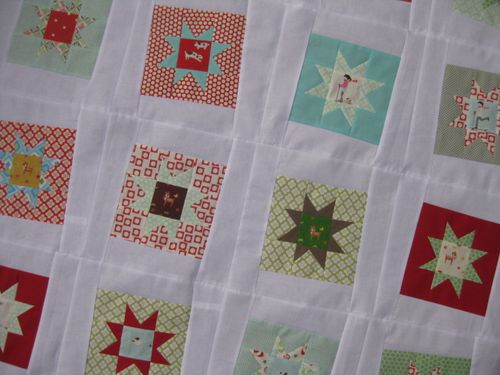 I've had the pedal to the metal all last week stitching up this star top. I used the wonky star tutorial here but instead of giving my stars wonky points I did even ones.  I added the wonkiness when I placed the blocks into my quilt instead (does that make sense?), just to ring those ch-ch-changes.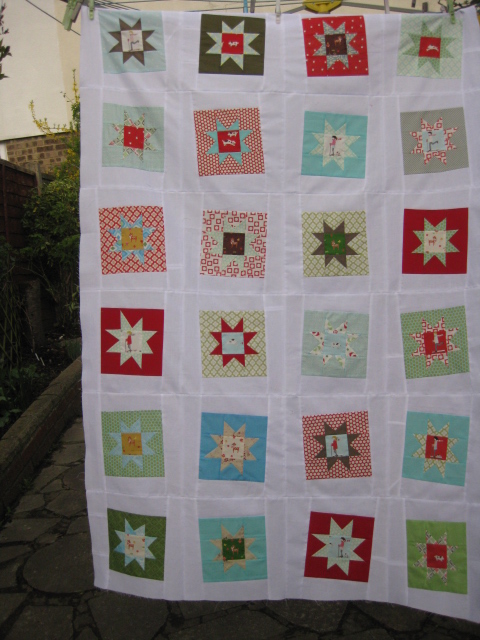 I'm liking how the colours played out in this one, it started out as a *****massy quilt but I think it turned out with a bit more year round useability than I thought it might.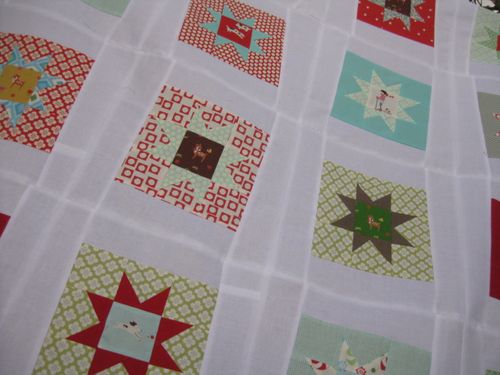 Fabrics used include some from Bliss, pips, flurry, city weekend, fa la la la la as well as some robins egg and christmas red bella solids.  Top finished up at 40" x 57" (star blocks were 6 1/2" before sashing, blocks were made from 2 1/2" squares).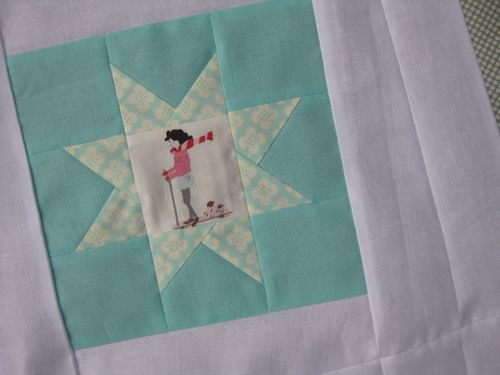 BTW - did you know it is now only a week or so until stores start to receive Sherbet pips yardage??????  Eeeek!!
Calling all Shop Owners and eagle eyed shoppers!!!!!!!!
I am getting a ton of requests asking which stores are carrying the entire line of prints so if you are a store owner or know of one who is please let me know.