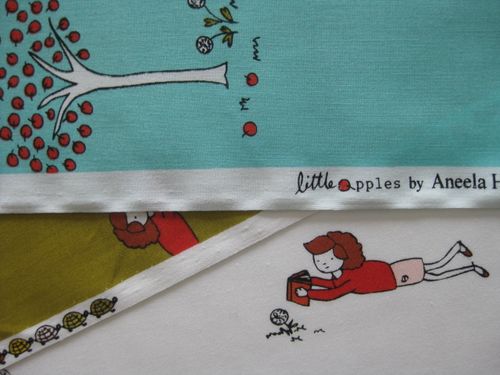 Introducing 'little apples' - my newest fabric line for Moda.
This one will be premiering at Spring Market and I will be there too for my first ever market experience (eep!).
I'm so so excited to share with you this first little peeky, there will be more, much much more to come (including all the little stories behind the characters) but for now I just hope you all like what you see and would love to hear what you are thinking.
Are you as excited as me???!!!!!!!!!!!!