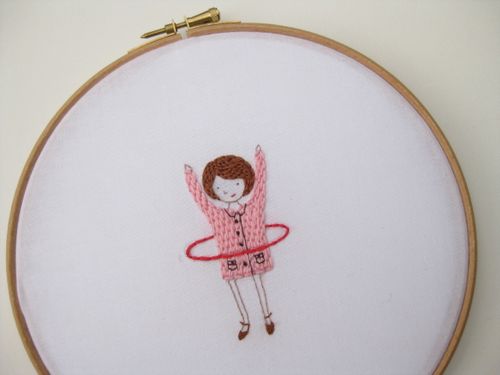 Right before market, here in the UK we had a burst of 'not-seen-very-often' unseasonably brilliant warm summer sunshine weather.
It was glorious, from what I could see indoors, stuck as I was sewing for market.
As soon as professionally possible I hatched a plan to get outside and sit in the sun with several iced coffee's update my embroidery patterns with some new apple varieties.
These are what I came up with, a hul-lula-looping girl with a pink jacket on. Modellled on both my daughter's and their hula hooping ways.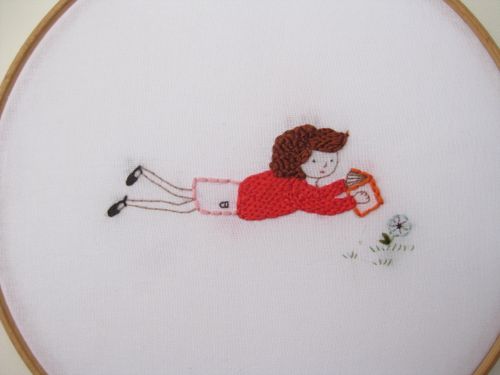 And a little girl with curly hair reading a book, who I have now decided looks like she should be named Bella.  Modelled on my littlest daughter who is a bit of a book worm and used to have curly hair that grew straight (but is not called Bella).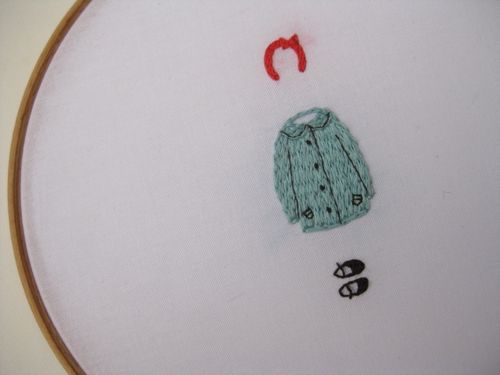 As well as some clothes (modelled on some of my youngest's favourite satorial styles).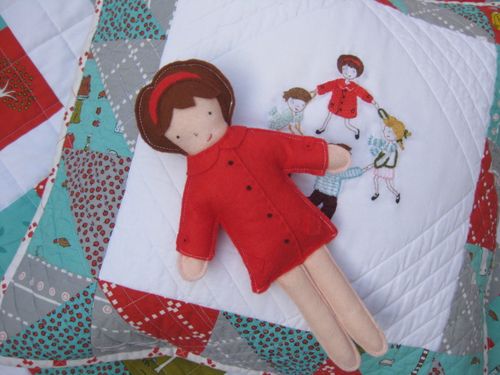 This little lady you know already from last week.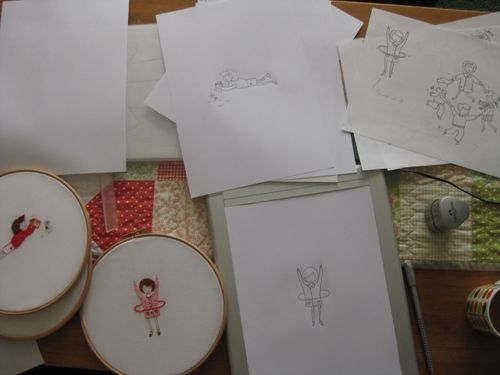 This is how I spent most of last week, lightbox and pencil sharpner at the ready putting the finishing touches to some new patterns.