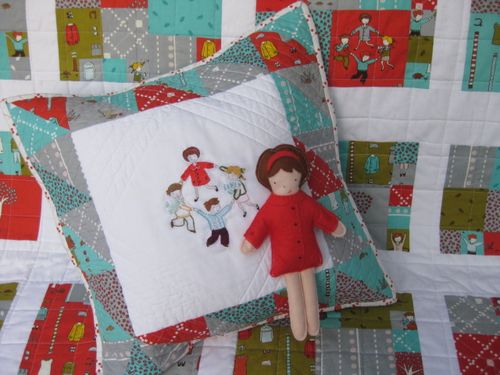 As you may know if you have been here before, I have a complete and utter devotion to embroidery.  I have stitched up a good number of pieces over the last couple of years but I have a confession.
Most of them are lying about here, there or somewhere else still waiting to be stitched up into a little something.  Stitched and then neglected.  Sad isn't it.
So, it's time for things to change, I'm going to start to give these stitchy bits homes to live in.  I've begun already with this cushion I stitched up for market which makes me so happy everytime I look at it because I get to SEE all the fun little details instead of them being hidden away.
I'd love to hear your idea's? what do you do with the embroideries you stitch up? I'd love a few suggestion's for things to make them into.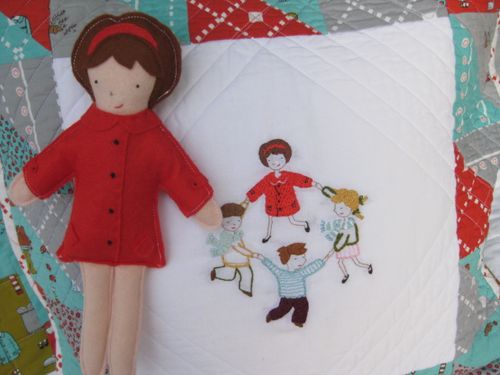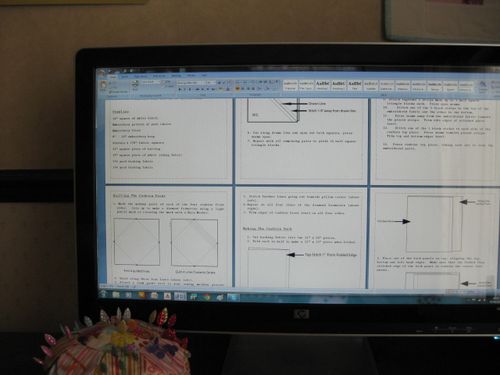 In case you fancy stitching up a similar cushion, I wrote up a pattern whilst I stitched and finally managed to cook it up into a PDF.  The instructions can be used with any embroidery pattern and go through piecing the cushion front, quilting and assembly, you can find it here.