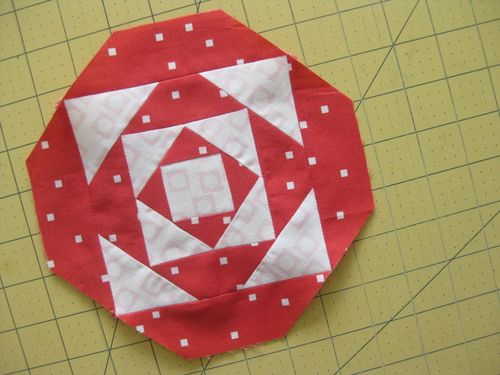 A few months ago I became intrigued with pineapple quilt blocks.  It was the look of the blocks, the 'how the heck to you piece one of those?' look that was the cause of said intrigue.
So the other day, I set about pineappling my life a little - I picked out two fabrics that played nice together, did a bit of online research and began.  The outcome of this story is best explained in a little tutorial I have put together for you entitled....
The beginner's guide to how NOT to make pineapples from fabric
Research how to make said quilt block online.
Decide you would like to try the paper piecing method from one 'how to' but the block size (and pieces) are too small(and fiddly looking).
Enlarge paper piecing template and cut strips to whatever size appeals in the hope that you can just 'wing it'
Get increasing fluxommed because you can't see the lines you are meant to be stitching on as they are hidden under your oversized strips.
Realise that you have now spent 5 hours doing all of the above and your so called pineapple actually resembles an aeroplane.
Pull fabric off paper piecing template and attempt to wholly 'wing' the rest of the block.
(The best bit) Act accutely surprised when life suddenly appears to spring from the ashes of your fabric aeroplane and it curiously begins to resemble a pineapple quilt block after all.
Thank the fabric fairies that sit on your shoulders who must be the ones responsible for making said turnaround happen.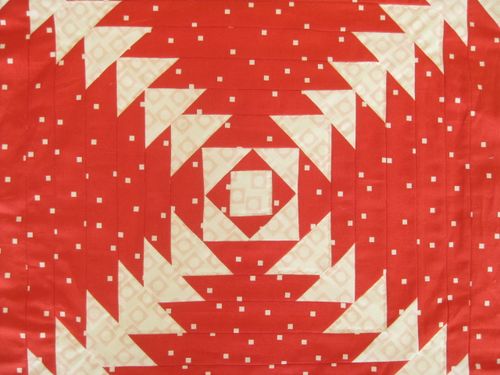 Actually once you get the fiddly first few rounds done, the rest is not too difficult and I'm still in love with the end result of this block.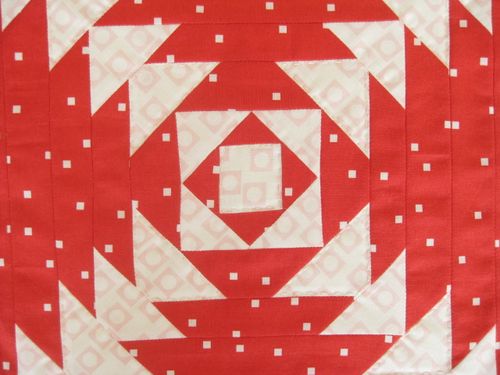 Although eating a pineapple will never be the same again..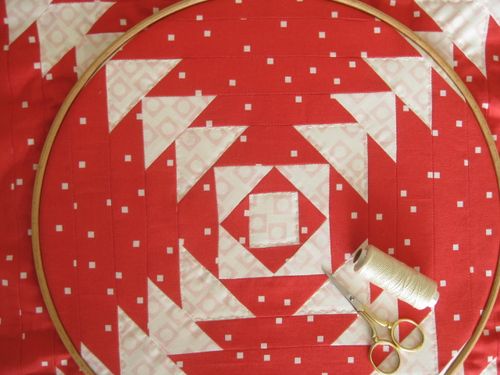 I'm turning this one into a cushion and have begun by hand quilting some of the white triangles but I think I need to add a little machine quilting too to really 'anchor' the cushion top to the batting and backing.  Cushions are heavily used in our house (big time sloucher's here) and I think the machine quilting will stop this developing that attractive 'baggy' look too quickly.
Pineapples today, what will tomorrow bring????