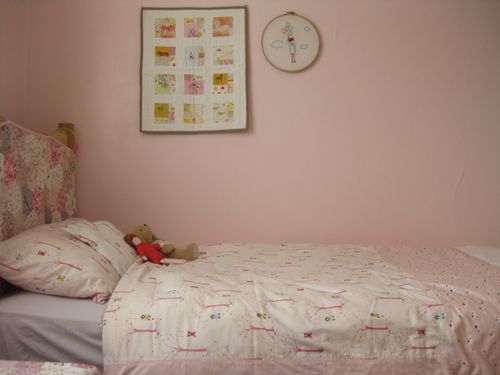 A while ago I finally convinced my husband that he needed to paint the girls' bedroom. 6 years of gentle persuasion is all it took.
The girls' picked their colour of choice - Sorbet, my husband got out his painting gear and I set about making them some new bedding (my idea of helping out).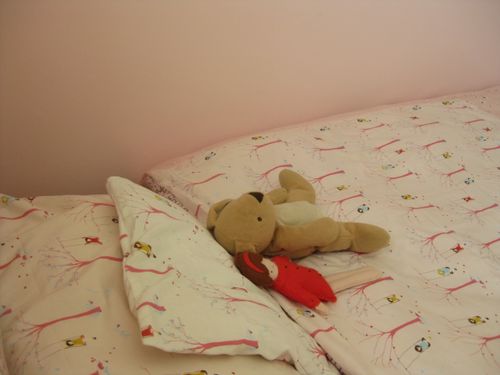 Now I won't tell you that my husband has actually finished the paintwork (there are a few forgotten corners and other bits behind curtains and so on that he thinks I can't see), or that its perfect (there are a few air bubbles trapped in the wallpaper that he insisted on putting up first to get a really smooth finish) BUT it is as done as it will ever be and my girls are both happy (a rare occurence - agreement).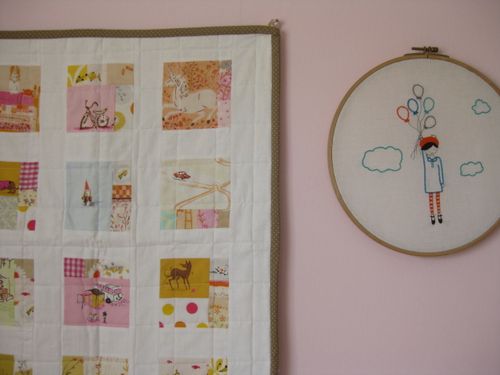 Yesterday we hung up a few of the pieces they each selected to hang on 'their' walls.  A picked this Heather Ross mini quilt that long time readers of my blog may remember was actually made for a swap but miss A decided that it really should belong to her instead (no point in having a mum that sews if she gives away stuff all the time).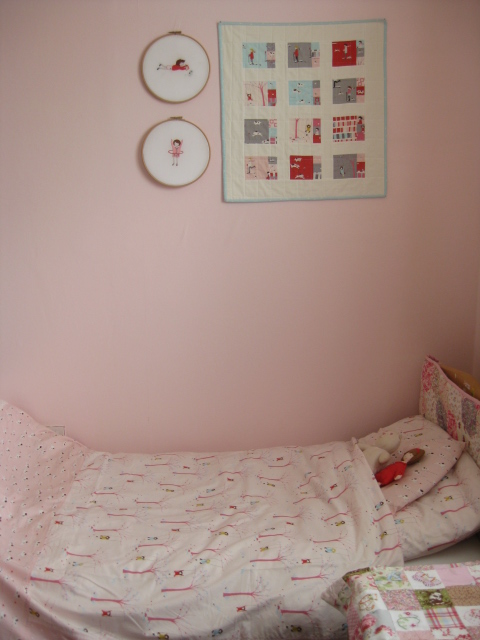 This is miss C's side of the room, as you can see she has gone for the pips n apples look for her wall.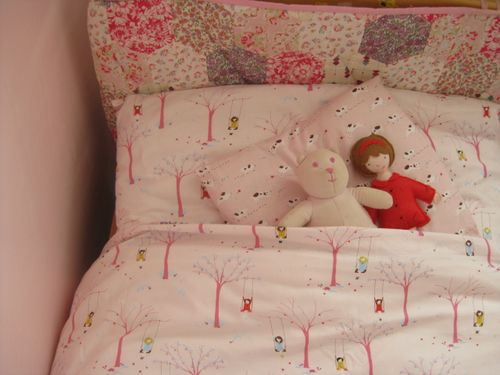 The Little Apples doll here is the first version of the one I made for market, her head is extremely floppy because someone didn't make her neck thick enough to support it properly.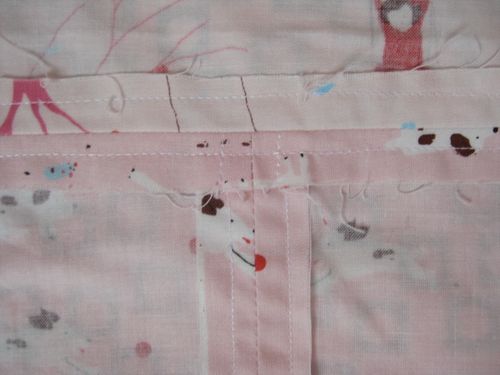 I made matching patchwork pips duvet covers for the girls to go in their new room.  To make them more durable for all the washing and wear to come, I used 1/2" seams to piece the fabrics together and then topstitched them 1/4" from the seam line on the right side (seen above on the wrong side).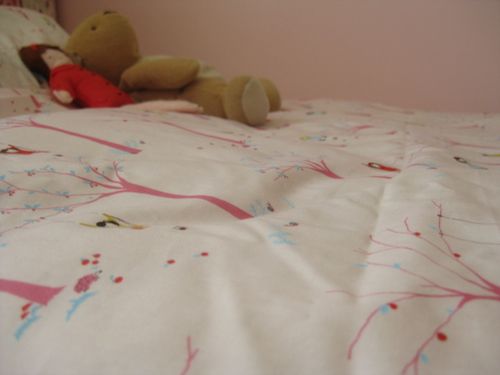 I think it's curtains next for the room, red ones maybe???