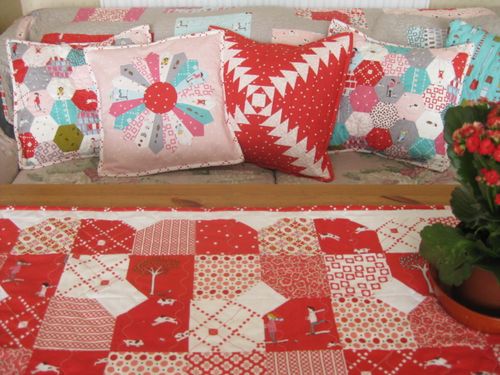 If you are a seasoned visitor around these parts, you will be assured of the knowledge that every few weeks or so there will be a post about cushions.
I'm quite partial to a project which involves covering up something with fabric to make it look all brand new and shiny and pretty.  When that task also involves utilising quilt blocks or patterns I want to try but can't justify making another quilt (I think I have enough of those ((for the time being at least))) for me it's a win/win sitch.
Despite recent posts and this one, believe it or not there is still a way to go before I make enough cushion cover's to go round and so on the pre - assumption that your not bored already, here's another installment of 'cushion covers I have made lately'.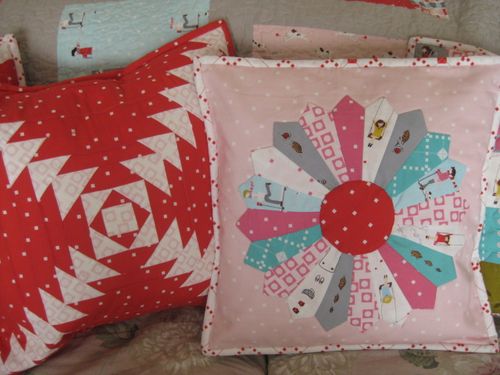 CC no.1 - Dresden plate, I came excruciatingly close to starting up a new quilt with these but stopped myself just in time to realise that my daughters are home for the holidays and this could be a bad idea right now. I managed to quell the urge (just) and kept to making the cover.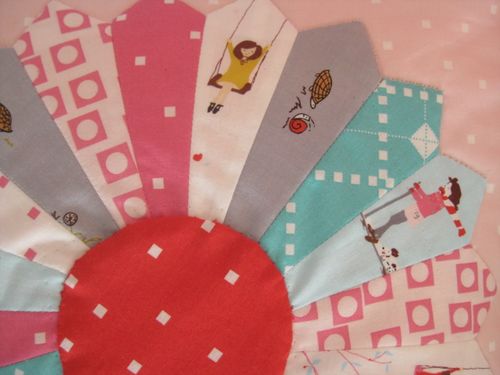 RE: dresdens - I have always made my own dresden templates from card or template plastic although I'm so addicted to this quilt block I think I will have to cave and go buy a proper ruler soon.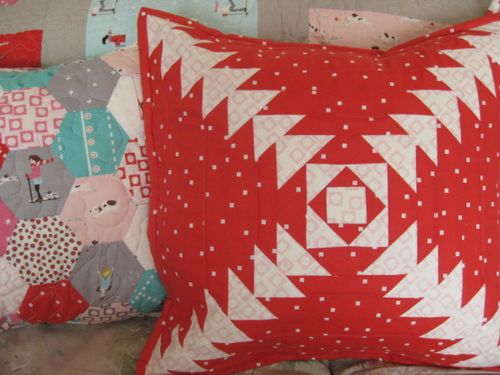 CC no. 2 - Gigantic pineapple, this one was tough going to begin with but I loved making such a simple, repetitive block in only two fabrics and huge proportions.  My 'technique' did waste a ton of fabric though, so I would want to do more research before attempting this again.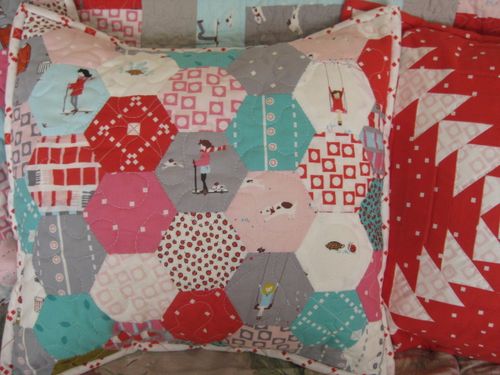 CC's no's 3 & 4 - Hexagons, these were started in time for my trip to Whitstable and allowed me to have a handy on the go project so that I was never far from my paper pieces and needles whatever we were up to.
I made these by starting with one hexagon and stitching six others to each side of it.  I then continued by adding more hexagons in the same way until I had a piece of hexagoned fabric big enough to make the top of my cover.
I cover making paper pieced hexagons in this tutorial if you are interested but don't know how.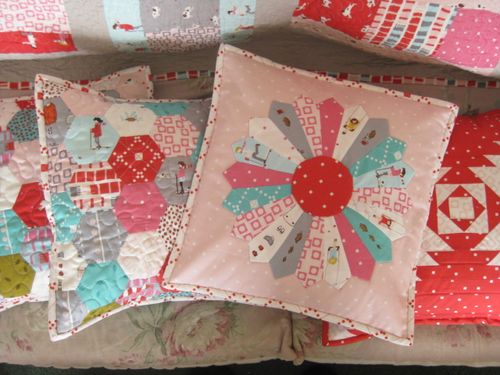 Four brand new cushion covers that are making me V. happy indeed today.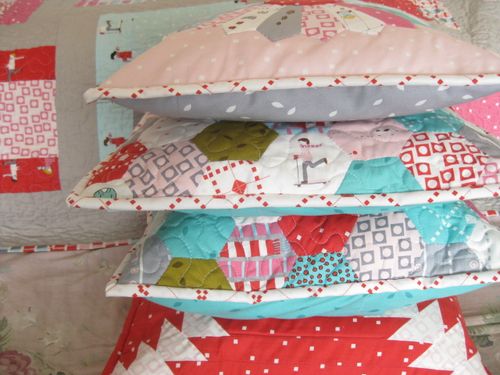 As you can see, I am partial to a particular fabric to use for my binding, a definite creature of habit and pattern.