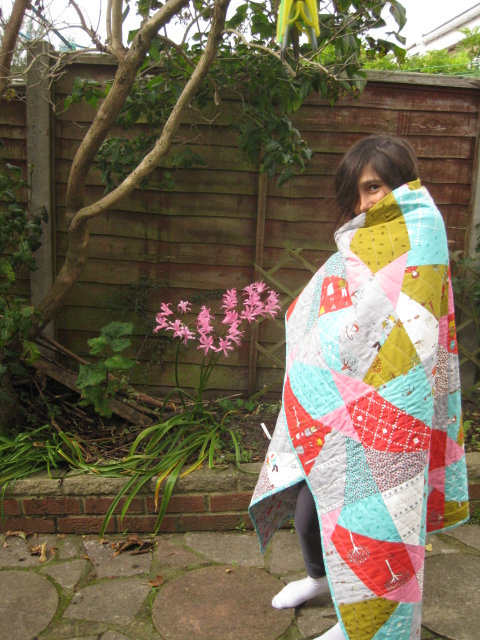 On Friday we welcomed back a long gone traveller.................my 'fancy' quilt!
Missed by some more than others (see photo above).
I made this quilt back in April for my eldest daughter, telling her it would be hers as soon as market was over.  Only it didn't end up coming straight back home with the other goodies but went travelling around on a non-stop trade show party extravaganza instead (there's work to be done, even if you are a quilt).
And now at last it has come home to retire to a life of........
something to snuggle up in (again, see photo above) technicolour dreamcoat style,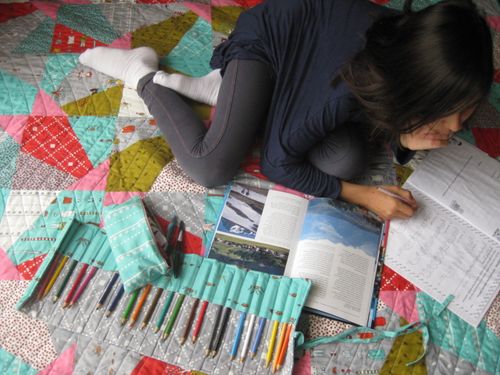 a comfy place to rest on whilst doing your homework,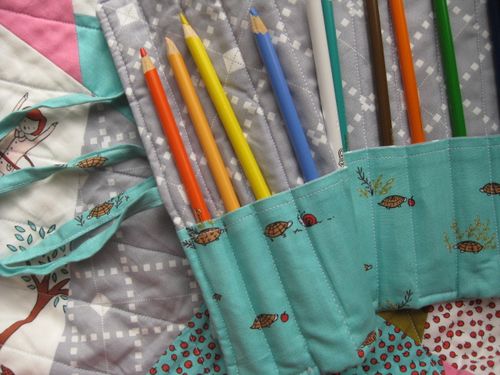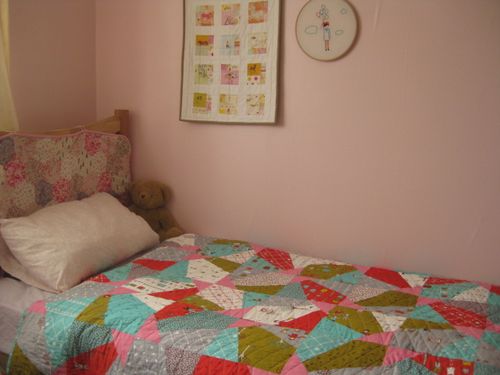 and of course, keeping a certain young lady's bed warm, day and night.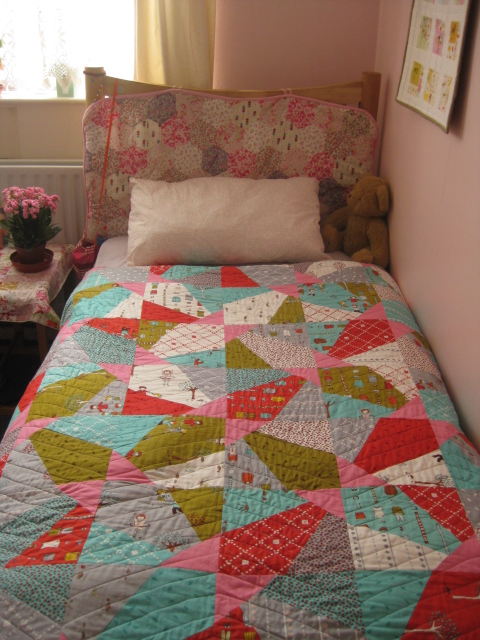 Quilt pattern here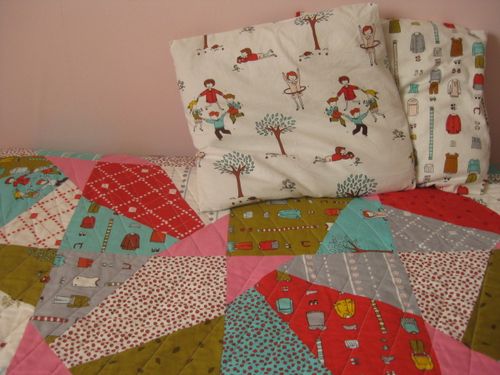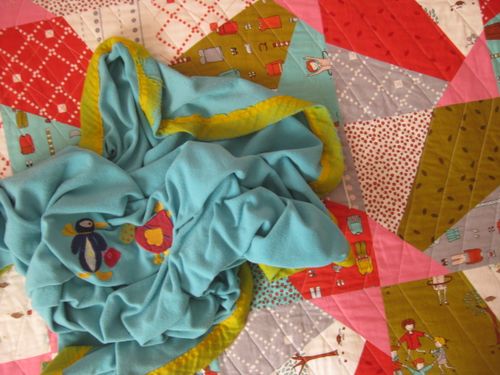 There is but just one thing to add to this post, the small matter of the raggedy rag blanket my eleven year old daughter loving-ly refers to as her na-na.  
Everytime my daughter asks for a new quilt, I say yes on the pretext that she finally throws her long beloved (raggedy rag thing) blankie in the bin.
Can you guess if this has actually happened yet?
If you said 'no' I'll give you a clue, you might be right.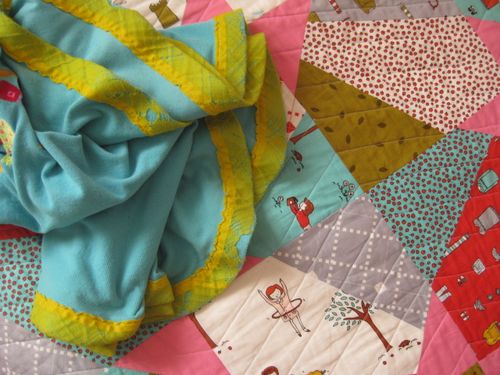 Here's a closer look so you can see how ragged those edges really are.
So.  Today's question is.....should I put raggedy rag blankie in the bin one day when she is not looking (ie. at school)???????
After all she has got several quilts out of promising to do so and she has only had it since she was about 2 months old but really the thing is falling to bits and she will never be short of blankets.......