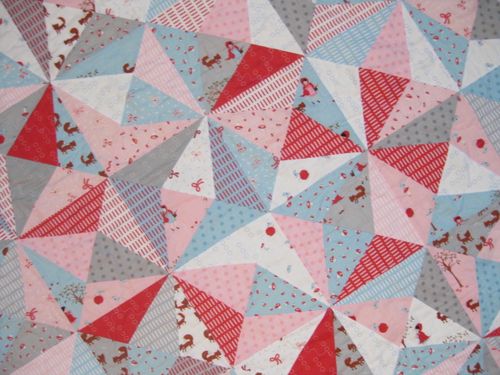 Today seems like a good day for a brand new quilt.  This one is called the Crackle quilt and the seed for it's design began here, when I stitched together some pieced offcuts from my fancy quilt and took a bit of a fancy to the results.
I like it because it's both pretty and jagged, you can't beat a bit of contrast in your quilt's style.  Plus if you take a minute to stare at the quilt, two different patterns emerge from within the design, 
can you see them?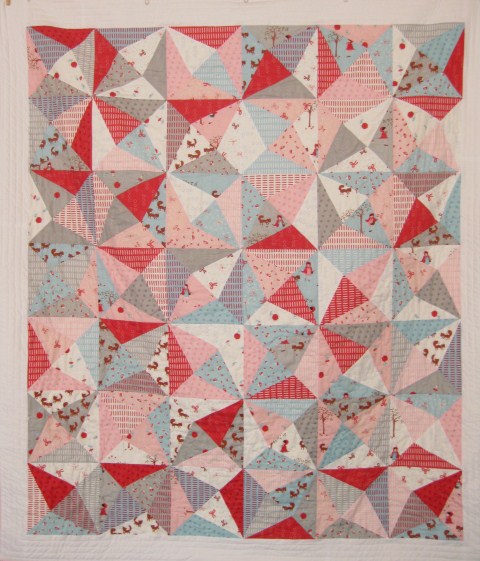 There's the chopped up kaleidoscope one and the on point scrappy square one. Two for one is always good.
Pattern is now available in my shop here.
This one was super easy to make and came together using a layer cake and some white Moda bella solid. It is made without the use of templates and finishes up at 57" x 65"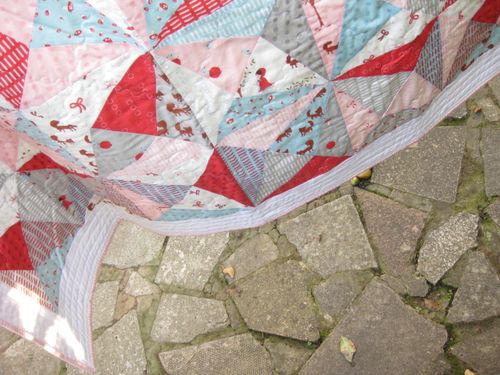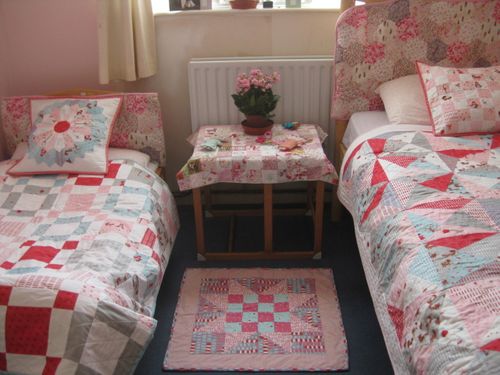 This is how the girl's room is now looking, pretty and patchwork-y!!