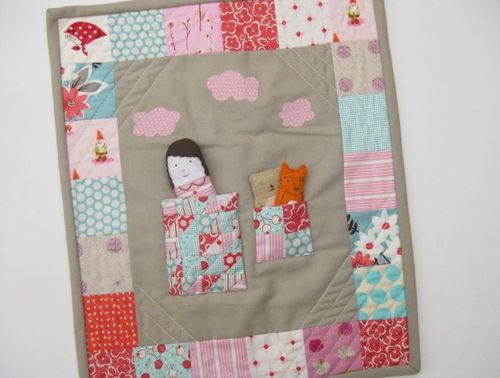 Please bear with me today because I'm really quite excited about this post!  In September of last year, Cathy Gaubert got in touch with me about a possible contribution to a book she was writing.  The book in question was Pretty in Patchwork Doll Quilts and we were free to create a doll quilt of our choice as long as it contained some element of patchwork.  I took the theme quite literally and created a doll and her itty bitty patchwork quilt on a doll quilt (with a little quilt for teddy and foxy too).
The idea behind this was a toy come bedroom wall decoration, a child could play with dolly and then put her to bed come night time.  There is also a template provided for a boy version of the doll because boys love doll quilts too.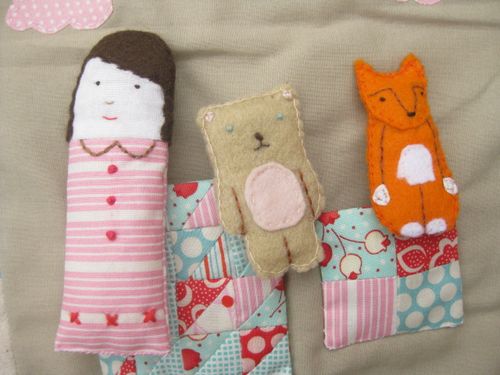 The two little quilts on the quilt are in fact little pockets....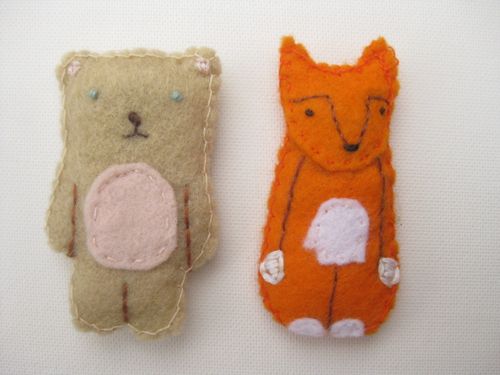 and these two guys, lets just say it was very difficult to put them in the envelope to the publisher for the photo shoot.
Actually, making the little foxy here is what got me hooked on fox's and ended up being the catalyst for the fox print in the new fabric line.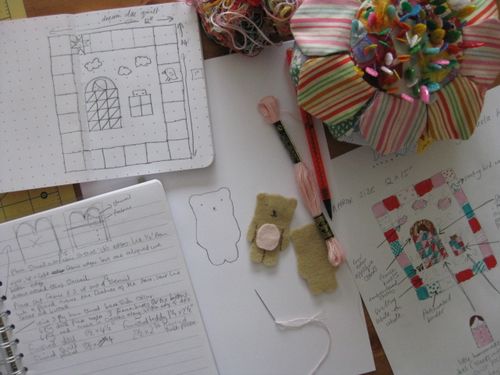 Here is a shot from last September, sketches and idea's in full flow during the making of this piece.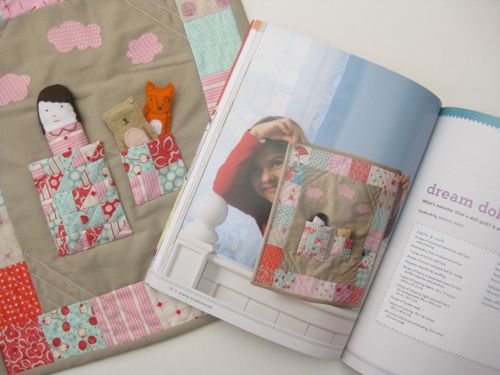 And here is the finished quilt alongside it's appearance in the book!  Actually this is the first time I've ever had anything published in a book so I hope you can see why I'm particularly excited about this one.
I was completely honoured to be asked to contribute by Cathy.  She is such an amazing artist, truly inspiring and sweet with it.