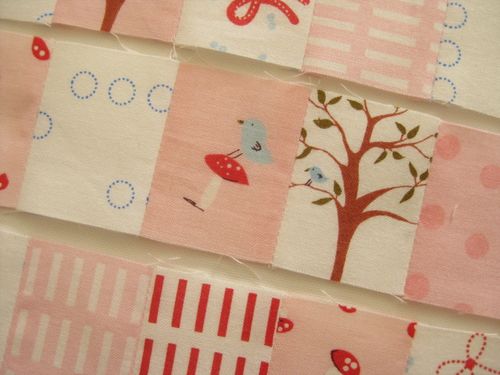 Right before I went to market, I was doing an awful lot of sewing with some of the pink and white fabrics from the new line.  I wanted to have a little bit of fun with piecing lots of fussy cut images into simple compositions.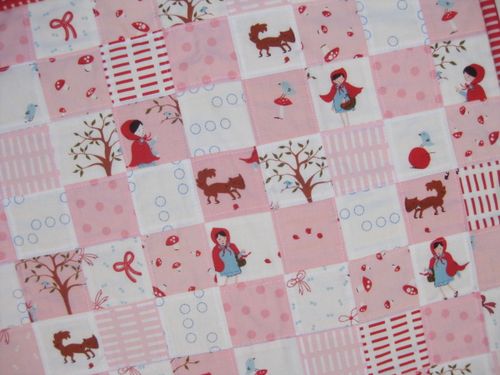 Cue the idea for this pillow, lots of tiny-ish pink and white squares sewn up into a checkboard pattern.  I call this my 'Marshmallow' pillow because that is what it reminds me of, those fluffy, oomphy, squishy cylindrical balls of sugary goodness.  Well maybe not goodness if you happen to be a dentist...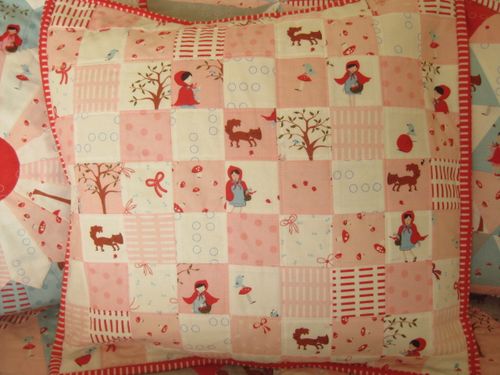 perfect for a squishy, oomphy pillow effect.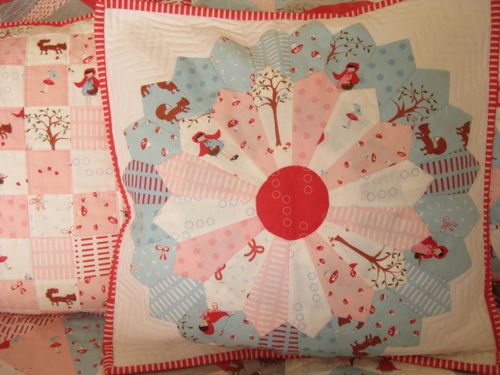 This is another pillow idea I was working on, a double dresden!!!  I can really see me playing with this idea and coming up with triple or quadrupal drezzies too.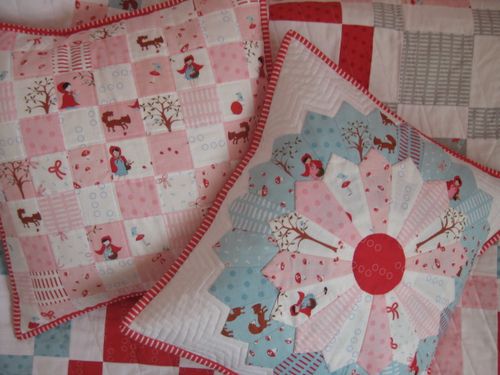 Two perfectly squish-i-liscious covers to live happily ever after forever and ever with.