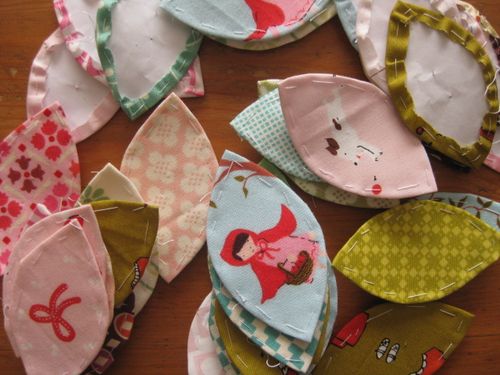 Over the last few weeks I have managed to accumulate a new obsession.  Petals!!!
I have spent many an hour sat watching re-runs of Absolutely Fabulous (a brand new obsession of both my daughters) and old/new episodes of Poirot whilst getting myself increasingly addicted by the minute to stitching up these little pretties.
But the fun doesn't end there.  Literally hours can be spent....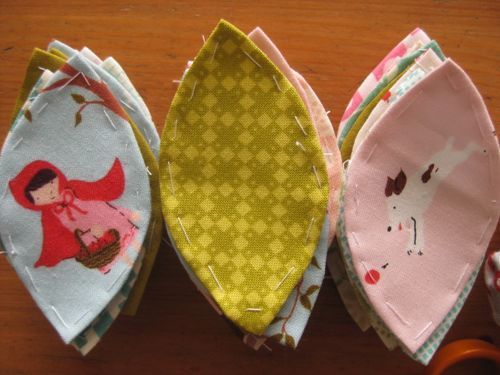 sorting them out into little petal piles,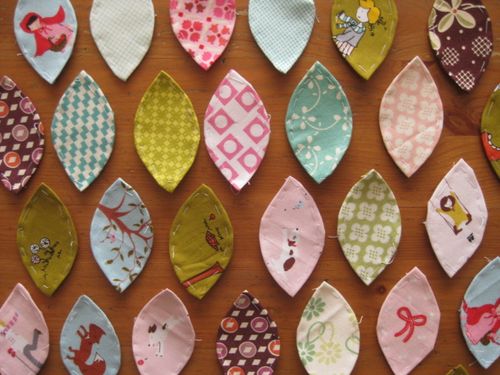 or arranging them into various composition ideas - like this half drop repeat style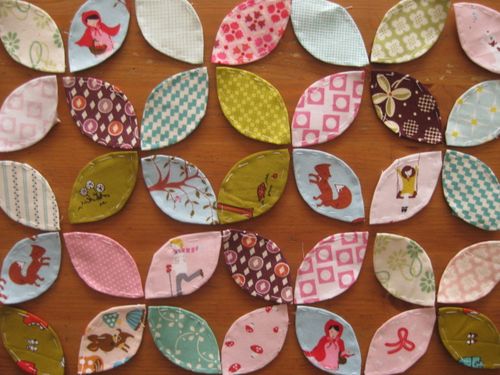 or this more traditional layout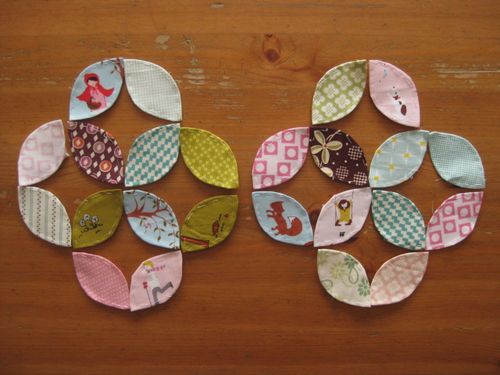 or this motif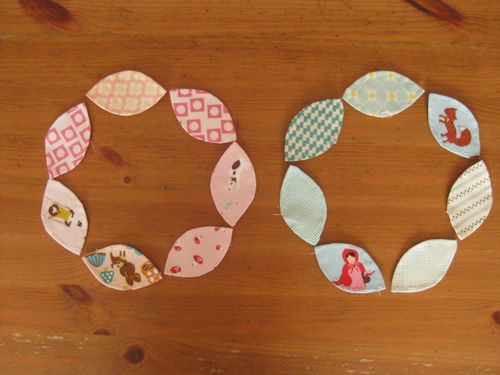 or these circles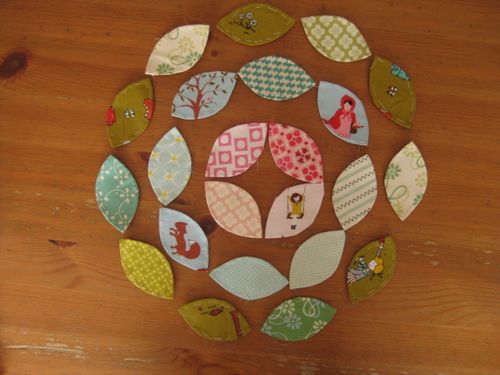 or this (one of my fav's) definitely has future project written all over it in capital letters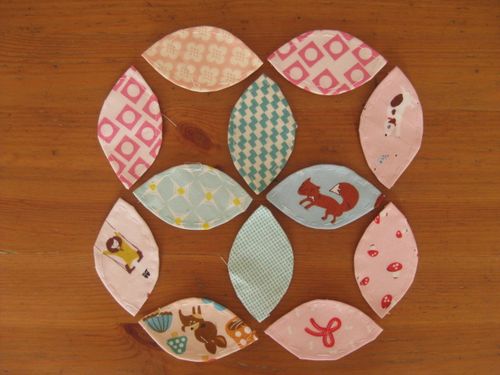 or this.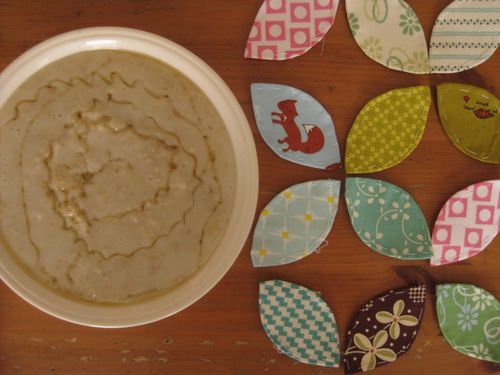 In other words, breakfast can last a lot longer than usual with the added distraction of a little fabric petal play.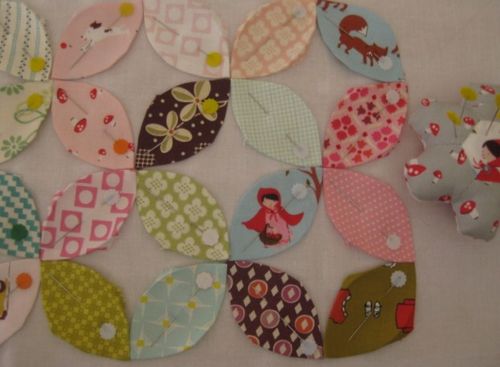 Eventually you just have to stop petalling/piling/arranging and deciding.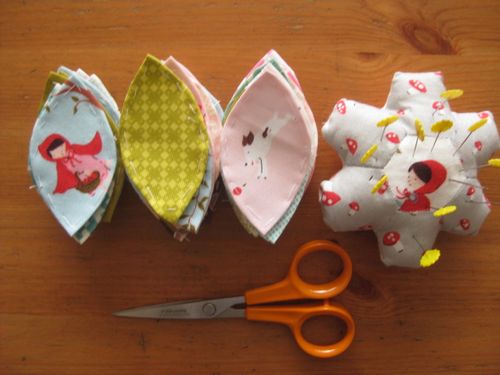 I think this is going to be the first of MANY petal projects (Thank you to Yvonne for sending me this gorgeously cute pincushion - it was love at first pin :)))))