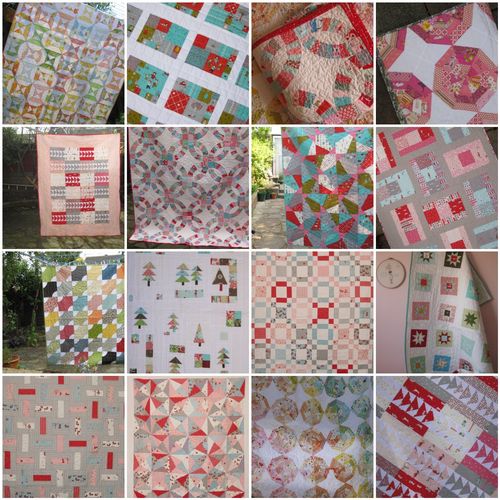 Today marks three full years in the life of this little blog.  Three years that seem to have gone flashlike quick, yet sometimes I stagger with disbelief at all that has been crammed into a trio of 365's.
For starters, the quilts!  Above is a mosaic of some of them.  I started quilting 3 1/4 years ago and learned everything I know from Joelle Hoverson's 'Last Minute Patchwork and Quilted Gifts', online tutorials and endless google searches.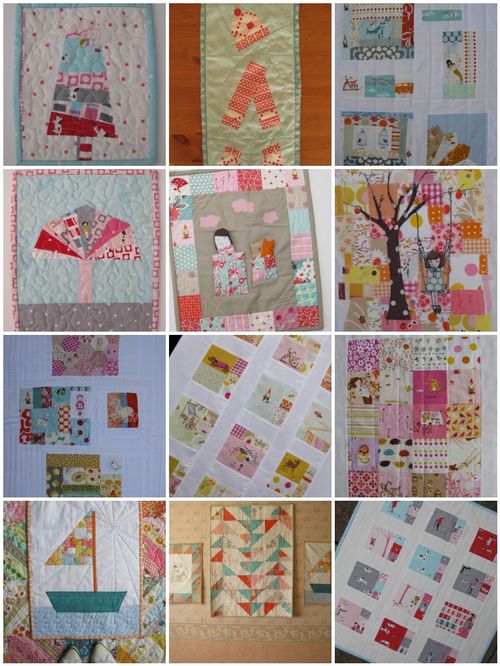 Then there's the mini quilts, I LOVE me a mini, most of the above were made for fun, some for swaps and one for a book.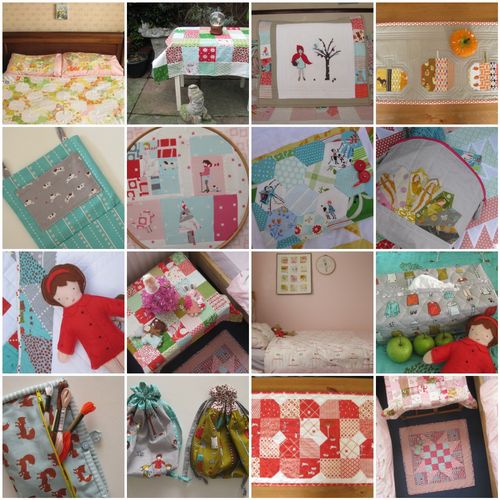 Much as I love quilts, now that I have something like 20 bed sized ones I am growing increasingly fond of using quilting and patchwork techniques to make pretty everyday items - bags, table runners, rugs, dolls, mail organizers, duvet and pillow covers, sewing machine cosies and more........  If I can think it up, I'll sew it up!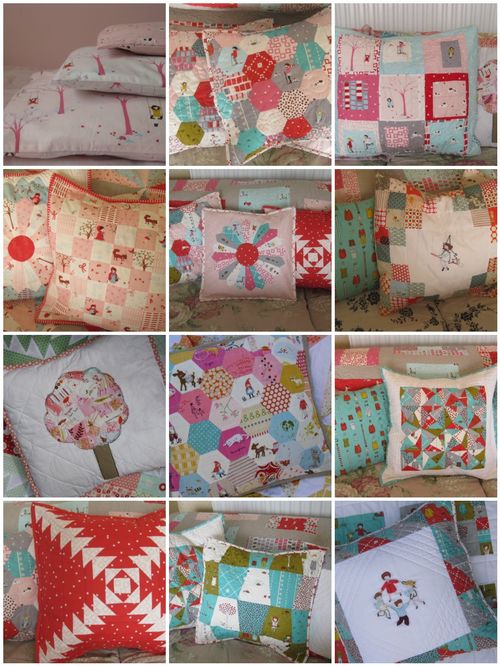 I had to give the cushions a mosaic of their very own I am that fond of my addiction for making them.
By far my favourite everday patchwork item I have ever made is,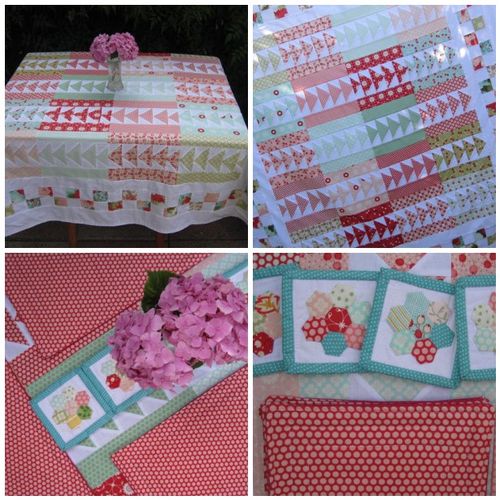 my bliss patchwork table cover with matching coasters and placemats - I'm so glad I never made this into a quilt, it lives on my kitchen table and brightens up my day every day.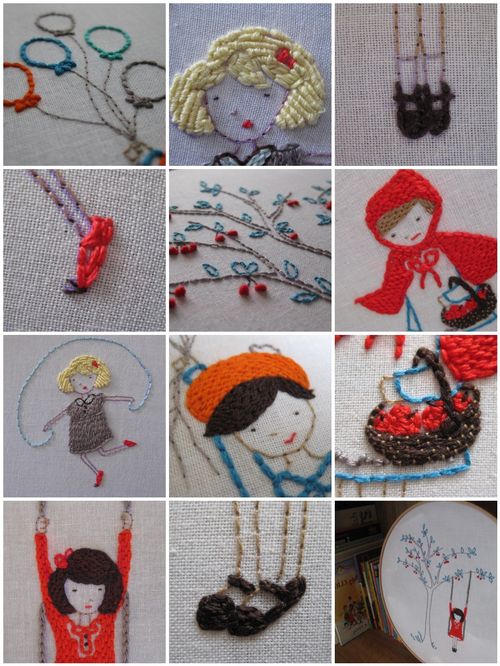 Then there's the embroidery, there's been a lot of that over the years and lots more to come.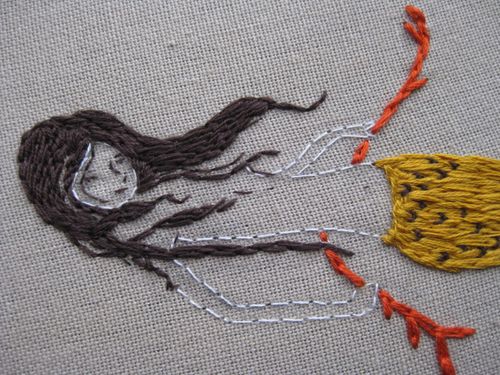 By far, my most favourite embroidery I ever made was my Mendocino mermaid, like many of my favourites it was given away in a swap.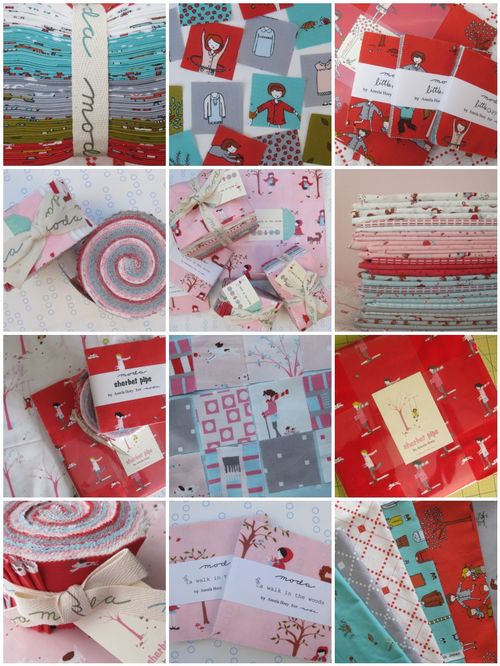 Last but not least, the fabric, three lines already with more on the horizon.
The funny thing is when I think back to three years ago, I was adamant that I didn't want a computer in this house.  My daughter was very strategically trying to convince my husband that she needed one if she was ever to do well at school and I was dead set against having a pc and all its ugly wires cluttering up my front room.  Isn't life the funniest thing when you reflect back???  Of course once they got one and were all safely out of the house you couldn't keep me away from the thing.  I didn't know an upload from a download but it didn't stop me sitting down and pressing buttons until I got it to do what I wanted.
My entire family still laughs at this.
While I have myself a moment of reflection on my little anniversary, I want to take the time to say a big huge thanks (which comes with a massive hug and a little kiss) to each and every one of you who takes the time to pop along to my little blog.  You fill my heart with thanks each and every day and I would not feel the same way about my little space if it wasn't for you :)
xxxxxx from me to you.