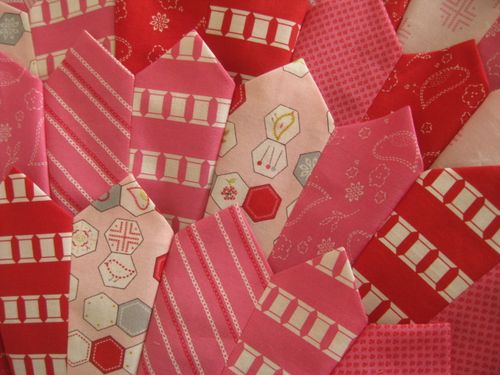 My house is awash with dresdens, picture the scene - it is like the sea of dresdonia has come crashing through the doors.  Sharing my living space with several squillion drezzies is not a bad place to be however, they make for nice company, are polite and behave themselves at all times.  So you can see, the beginnings of my bloom quilt are well underway and coming along nicely thank you very much.
This flood of dresdens is also giving you a nice little bit more of a peeky into the world of Sew Stitchy lucky peeps.  See how right you were?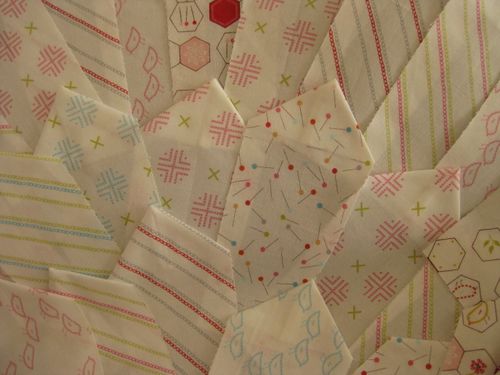 It is all about the sewing with this line, hand sewing, embroidery, spools, pins and more.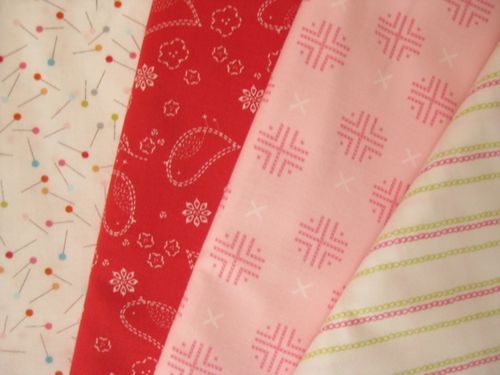 These are four of my favourite prints - I just love the two prints on the left together so much it is making me squeal.
OK better get back to stitching the sea of dresdonia into circles because much as I keep asking, they won't stitch themselves.
Edited to add - Bloom quilt pattern is now available again and can be found here.