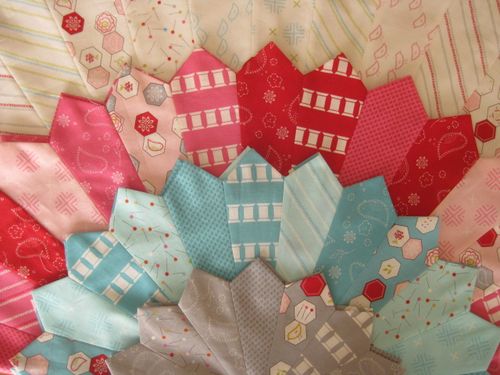 Its been a blooming-ly lovely weekend around these parts.  Picture the scene, hubby and the girls are out, the sun is shining and I got to spend a largeish chunk of time out in the garden handstitching dresden rings to my backing fabric - BLISS.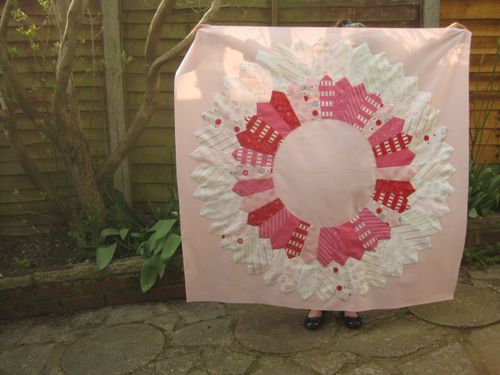 I got quite a bit done on my bloom quilt - 2 rings down and 2 to go.  This is how its looking so far, held up for display by my trusty helper miss c, who will be helping me out as photography assistant from now on because miss a has now employed herself as my sales assistant by sending my email patterns and re-listing them in the shop for me (if you bought a pattern last week and got a double smiley face in your message, that was her work).  I'm certainly not complaining about their wanting to help.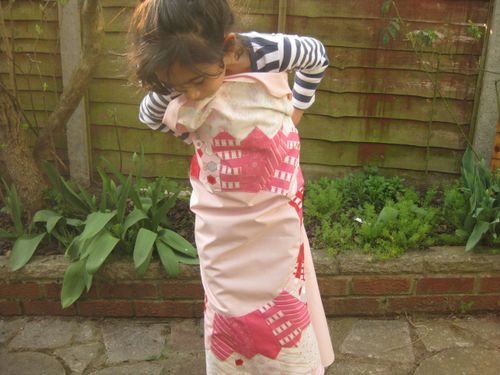 Although miss c's suggestion that I make this into a summer dress for her is not the kind of help I was after.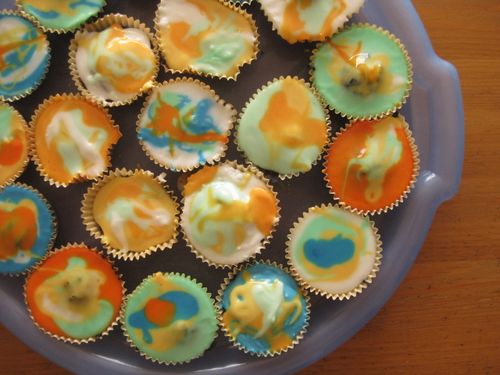 Miss a meanwhile spent a little time in the kitchen unleashing her creativity in the form of arty cake decorating for a friends birthday party.  
And before you ask, I really did enjoy washing up all 99 bowls of icing colours.....
Edited to add - Bloom quilt pattern is now available again and can be found here.