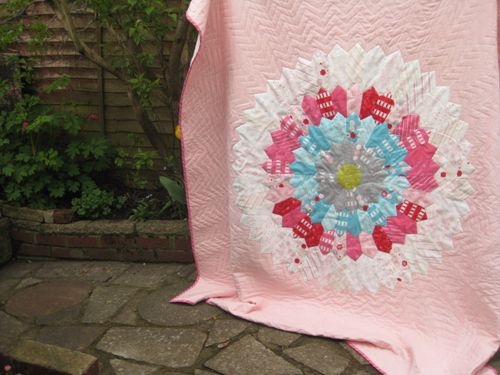 Bloom quilt is finished!!!!!!!!!!!!!!!!!!!!!!!!!!!!!!!! (please excuse the overload of exclamation points).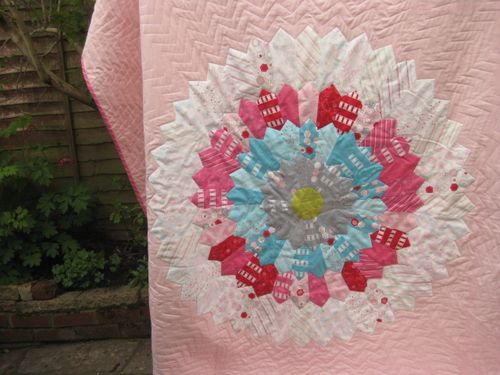 I'm so happy this one is done - I really enjoyed thinking it up and pulling it all together.  The seed for this quilt began last September when I made my double dresden pillow.  I knew right then that I wanted to go for a triple or even quadruple dresden but it took a while in the thinking, planning and making stages.
As well all having the big bloom of a dresden in the center I also wanted to have a lot of space around it and made a show of the quilting on the background fabric to draw the eye back to the center again and again by echo quilting around the outer edge of the largest dresden with lines 1" apart.  Took a while but it was worth the trouble.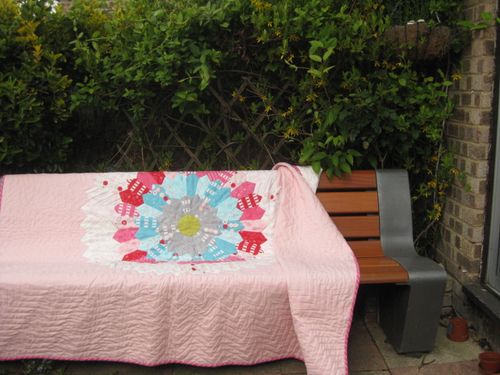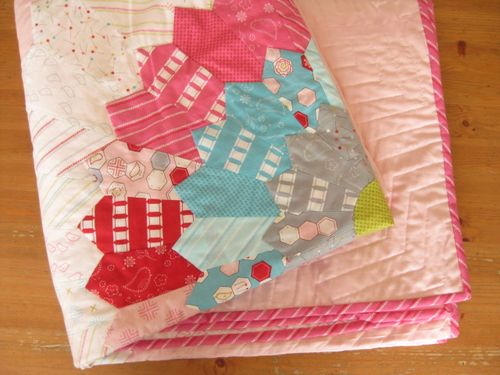 Bloom quilt pattern is available here.
Fabrics used are Sew Stitchy (out in August) and Moda Bella Solid in Sisters Pink for the background.
You can find further posts about this quilt here.
Big tick off the to do list - done!!
:)