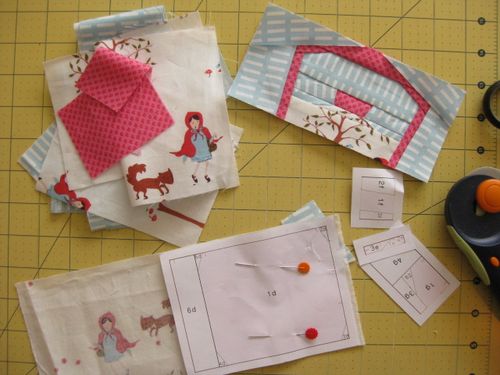 I'm not sure how much you think you know about me but if there is one thing I love it is this - a cup of tea. I practise my love of tea several times a day with cups of the ordinary (otherwise known as builder's brew), peppermint (to wake me up) and cammomile (to calm me down).  My daughter's ask me how I drink so much when they don't drink any and I can merely tell them that one day, they will be just like me - sitting around, doing things and drinking endless tea.
Given a couple of other things you might already know I love - fabric & patchwork, it's a no brainer really that when I saw the new Sew Ichigo Kitchen Classics pattern set, my first port of sewing call would land at the dock of the tea kettle.  This is only my second ever attempt at paper piecing.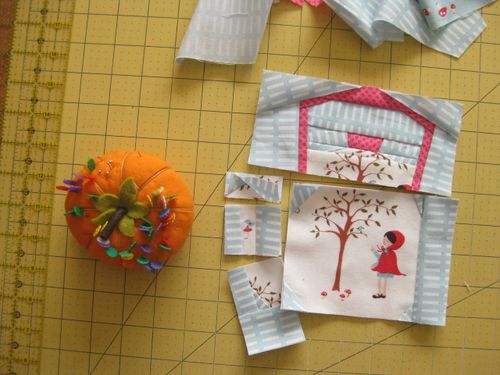 Things went really well with this block, I had my seam ripper close to hand but never used it once.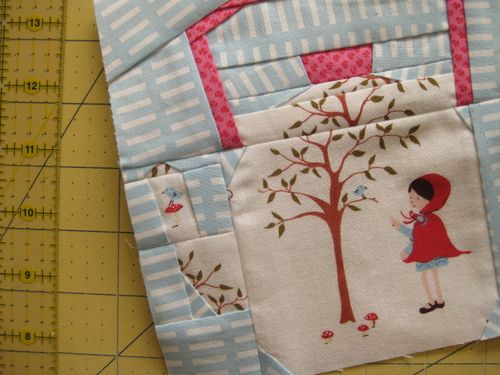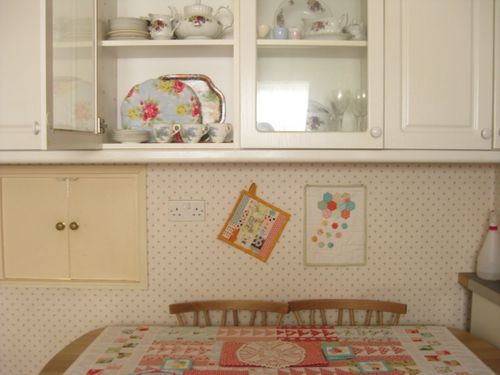 Now that my first block is done, I need to think about what I could make it into.  I really would like to make something for my kitchen area, above.  I'm just trying to work out if I should make a new tea cosy, a decorative pot holder or mmmmm not sure, might need to drink another cup and think on that one.