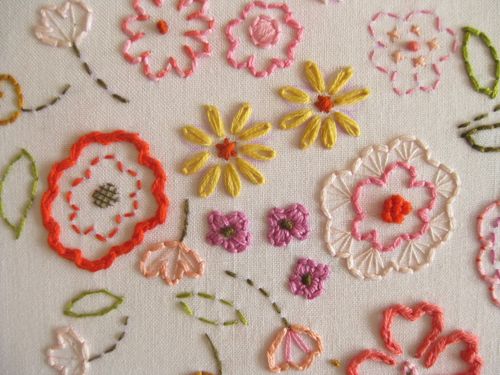 Flowers.  Don't you just love them? Red ones, purple ones, pink ones, real ones, fake ones, outside ones, inside ones, the one's you grow yourself, the one's someone buys for you??  How about some stitched ones?
In honour of my daughter buying me a bunch of surprise tulips at the weekend.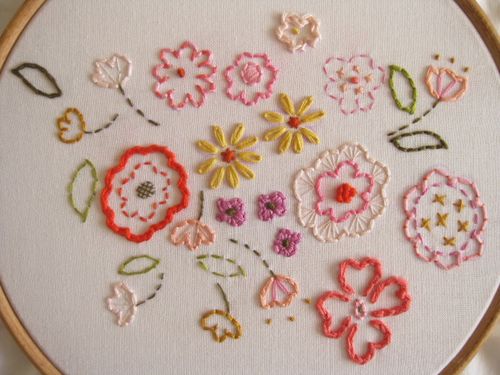 I cannot even begin to tell you how much I throughly enjoyed faffing about with a little embroidery floss to stitch up this piece.  I wanted to embroider something pretty and happy and playful and just a bit different to anything else out there.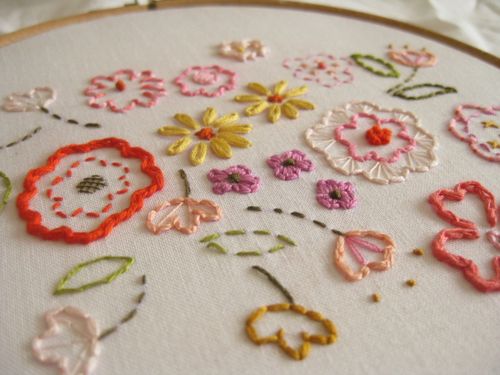 Hint alert:  With Mothers day in the US coming up right around the corner, this is the perfect piece to stitch up a little pretty handmade something or other or why not send the pattern as a gift straight into the recipeints inbox?
Pattern comes with tracing and transfer instructions, colour numbers of all the Cosmo flosses I used to create my piece and a guide to all stitches used.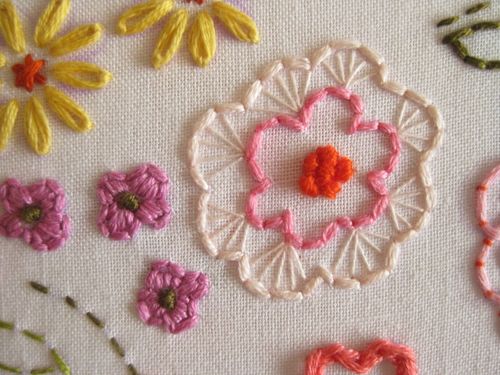 Flowers that don't need watering and never die - how win/win is that?