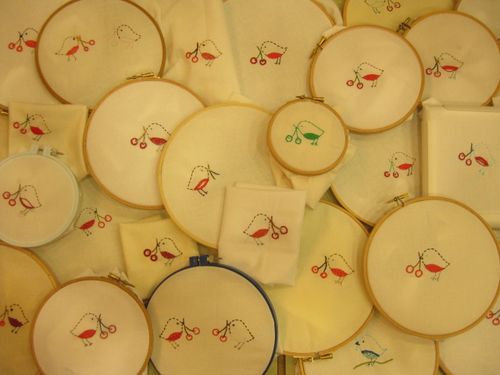 Yesterday I did my first ever teaching stint at the Fat Quarterly retreat in London.  I've been very nervous over the last few days but calmed myself down with the knowledge that I know I can talk about embroidery for hours barely drawing breath.  I taught the group my Cherry Merry Robin pattern and you can see some of the finished pieces by my students in the photo above.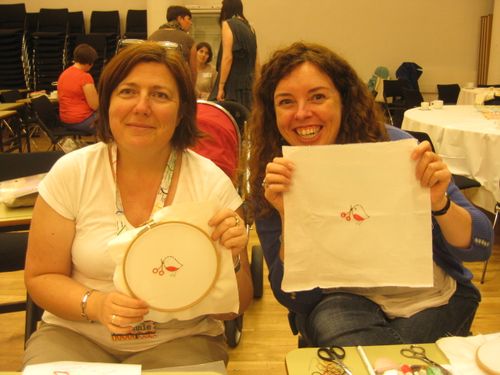 I needn't have worried at all because I was lucky enough to have a class full of enthusiastic and talented ladies attending.  You can see two of my happy campers above beaming with pride at their stitched up robins.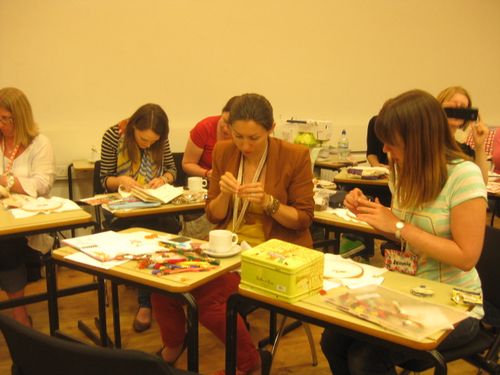 It was lovely to see so many people completely engrossed in their stitching, just the best way to spend an afternoon.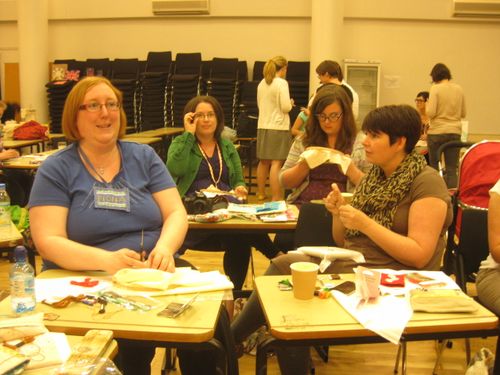 Sadly, for now time will not allow me to add teaching to my repertoire but now that I've given it a go I hope that sometime in the future I can try it again.