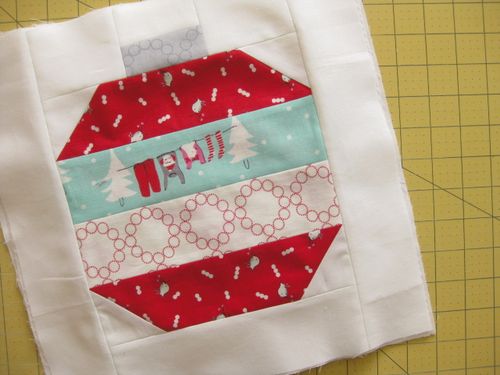 Outside the sun is shining and it's feeling decidedly summery.  Meanwhile, I have decided to have a holiday from summer and spend a little of it in winter (fabrically speaking) with the help of my Cherry Christmas prints.
I loved Camille's Vintage Holiday quilt pattern when she showed it at the end of last year and as soon as I got my fabric I knew that this would have to be the first quilt I made from it.  So I purchased the pattern two days ago and right now I am almost 12 bauble blocks down.  Block one - above - is my current favourite but that changes every minute or two so actually means very little.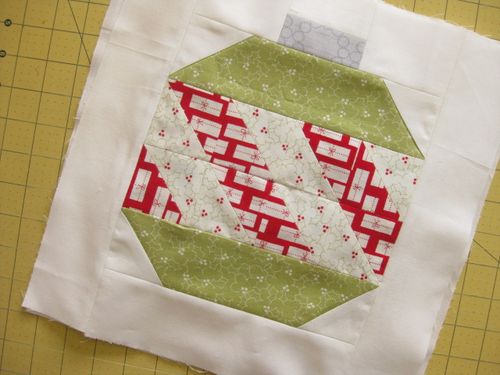 I had fun pretending to be all jolly and merry and ho-ho-ho whilst stitching these, each block looks so different yet they are so simple to put together.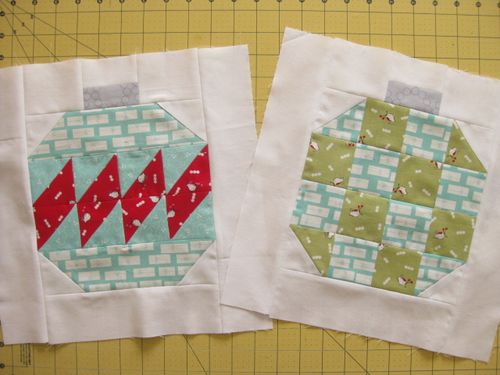 Each one comes with that dah dah dah daaaahhhh!!!! moment when the finished fabric bauble is revealed.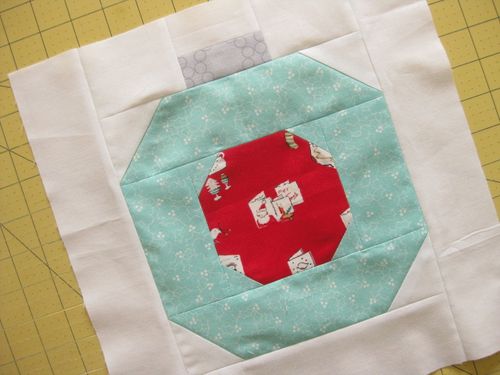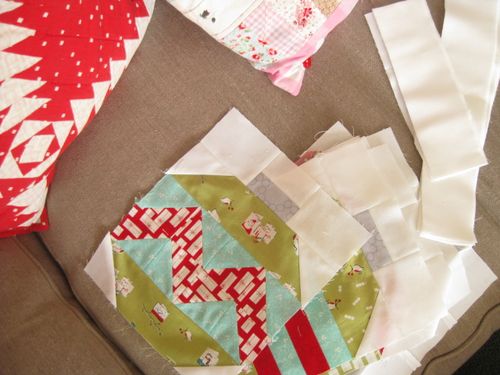 Here's an action shot from my sofa right now.  I'm planning a few Chrissy quilts this year so I guess I'd better stop rambling and get back to the stitching.