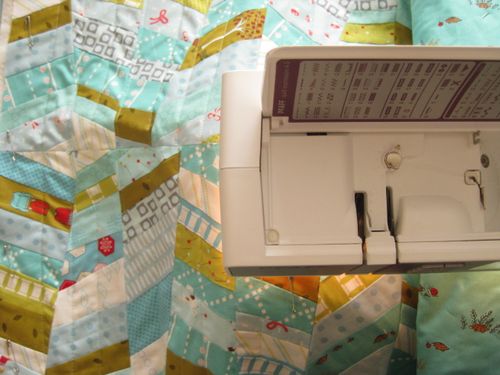 So finally, after owning my machine - a pfaff QE 4.0 - for a little over three years.  Today I accidentally press a button and for some reason I notice it is finally quilting properly.  I look it up in the manual and it is the speed control button, it allows you to quilt at a slower, even speed.  Why did I never notice it before???
For the record, whenever I have done any quilting, the stitch size has always been fairly inconsistent, ranging from large to small stitches and now I have discovered the secret of getting them even.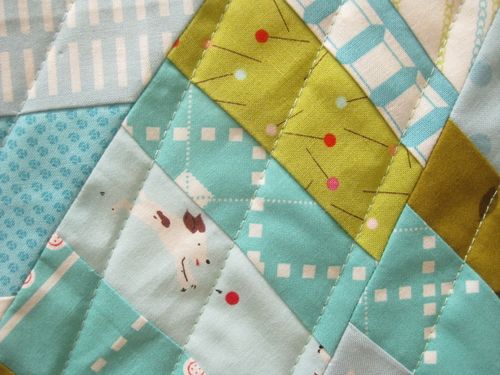 They have never been this even!
The speed control button is the third button down on the left (it looks like a triangle slicing a circle in half) and it brings up the triangle with the jaggedy edge on the bottom left of the display screen.
I feel like such a dizzy divvy after all this time.
Have you ever accidentally stumbled across something you wish you'd known all along????  Please tell me I am not the only one who faux pas her way through this game??????