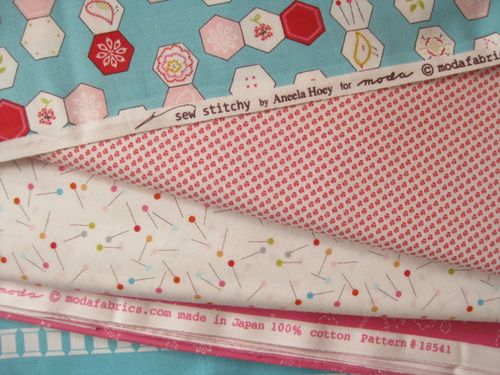 I know what you might be thinking.  Maybe you feel like you've already seen Sew Stitchy but I don't think I have done a post that focuses on this collection, the prints and how they relate to my upcoming book Little Stitches.
So, let's start at the beginning.  I designed this collection right after I finished up doing the illustrations for the book, all the patterns and how to diagrams in the book were hand drawn by me.  Whilst drawing up the images, it occured to me that all the little stitchy pictures would also work very well in a fabric collection and the idea for Sew Stitchy was born.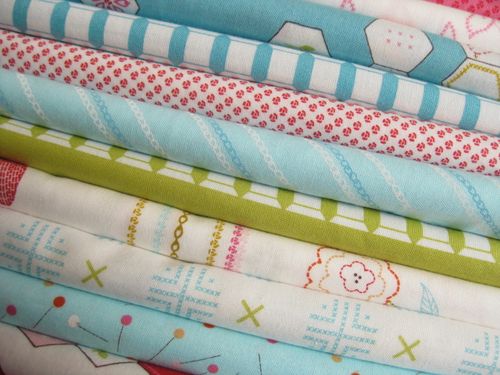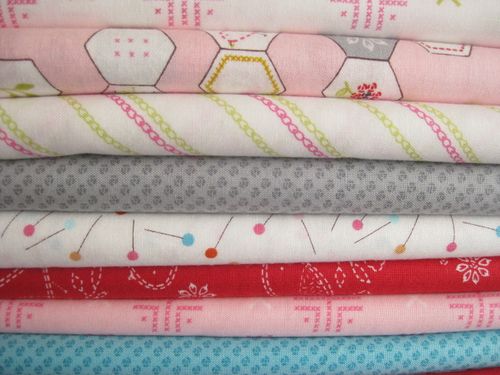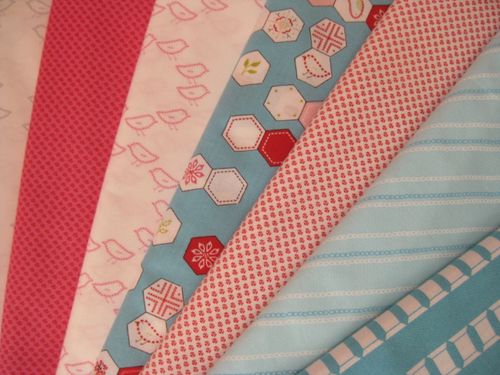 I set to work to design a collection that encompassed all things sewing related - pins, spools, hexagons, embroidery, chain stitches, cross stitches, french knots and more.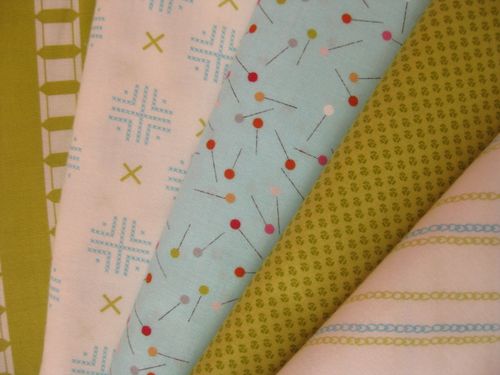 One of the key differences between this collection and my four previous ones is -
Every single print (except one) is small to medium scale and multi directional.  You can just whip out the fabric and cut it any which way to make quilt blocks, clothes, bags, whatever.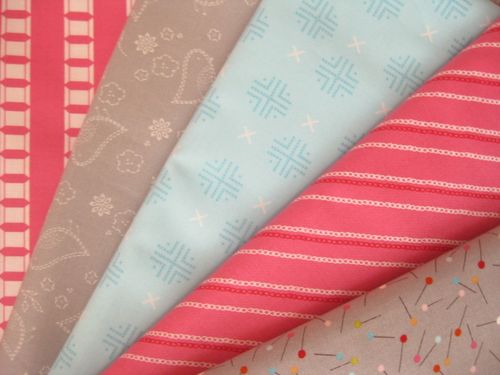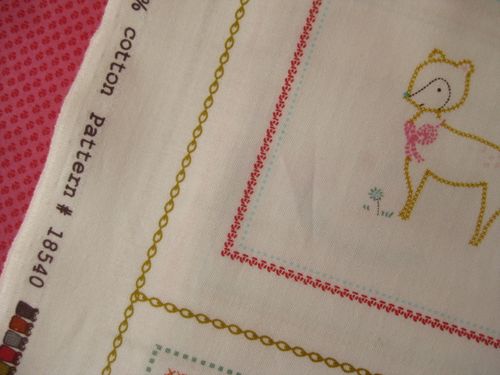 The exception in this case is - The Panel.
The panel does not appear in any of the pre-cuts except the Fat Quarter bundle and is also available in yardage.  Each panel comprises of 28 images in a gridded format (there are 12 different images so you will get a few of each).  This makes it perfect for fussy cutting for quilt block centers, cushions, pockets and more.  You can see the cute little reindeer image above.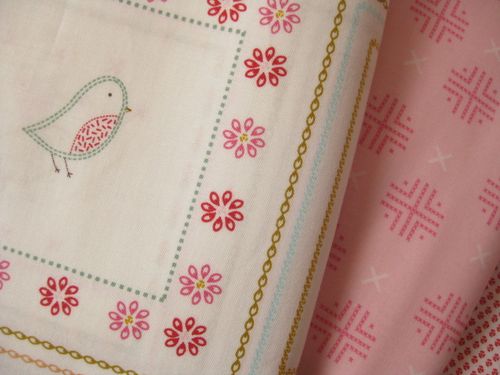 And this one is a cute little stitched birdie.  Each image is surrounded by frames of running stitches, chain stitches, french knots or pretty little lazy daisy flowers as above.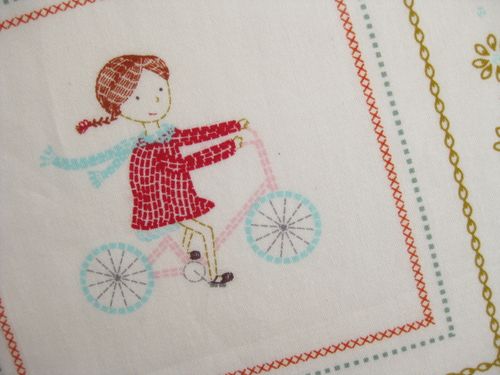 This little girlie is my youngest daughter's favourite, I made the little girl's hair into plaits (braids) because my she is obsessed with them.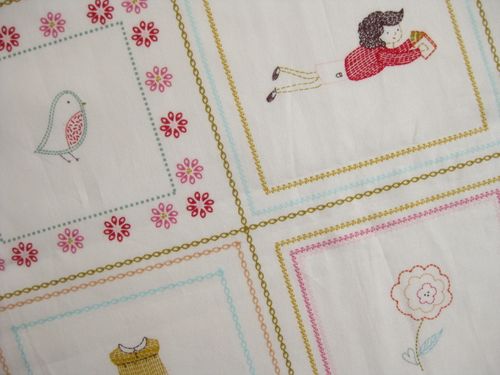 Another thing I really want to point out - all these images have lots of tiny details which makes them perfect for cutting up into even the smallest pieces (the above squares are 1 1/4")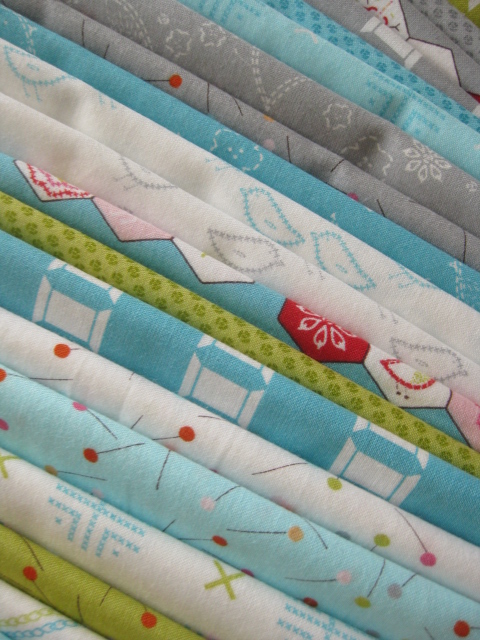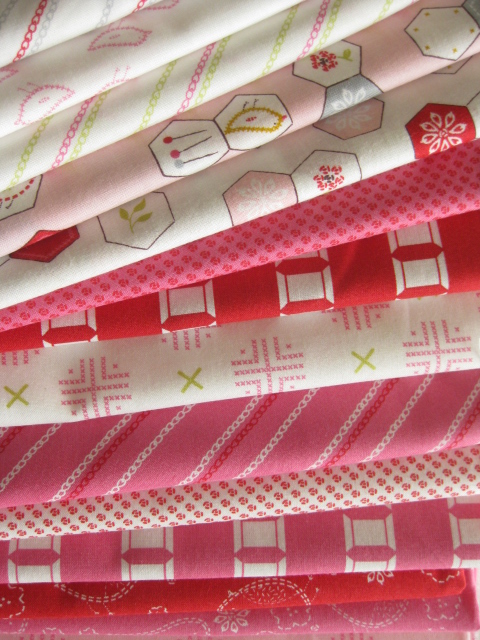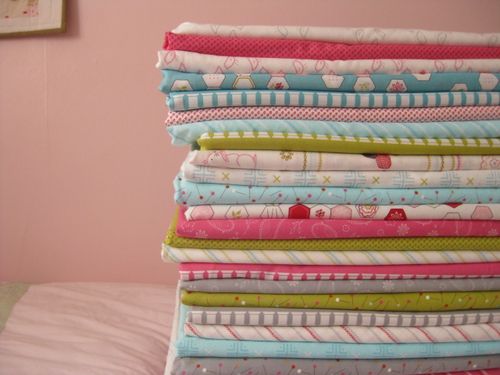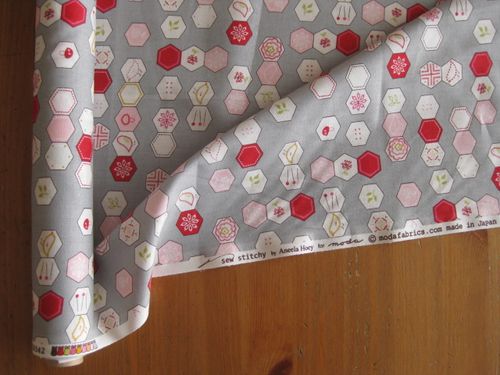 One final thing - this line has a slightly brushed finish, giving it the softest feel of all my lines so far.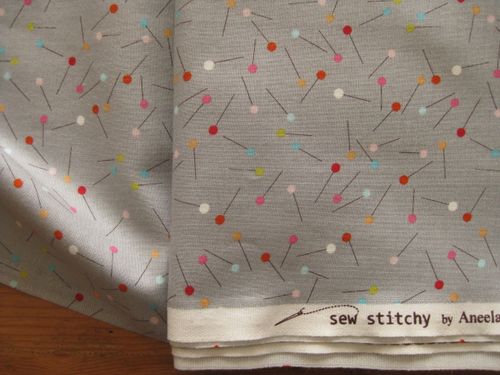 So there we have it, a closer look.
I hope I've introduced you to a few things you never noticed before.
Sew Stitchy yardage should be shipping any day now, the question is 'Are you ready to get stitchy???'