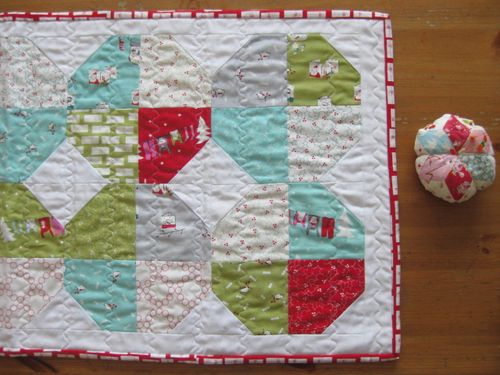 It's been a productive July, I planned to get a head start on a certain forthcoming holiday and for once (finallllly) managed it.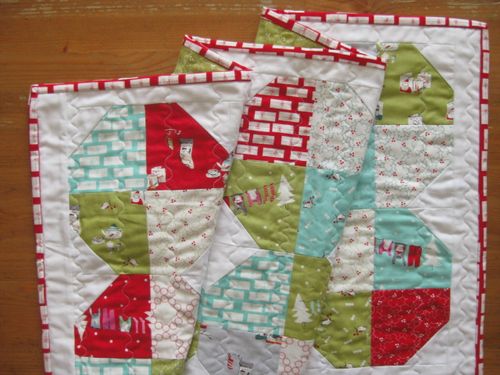 This snowball table runner is my latest addition to be added to the holiday cupboard.  I made 10 blocks following my Jolly pattern, assembled them in 2 rows of 5 blocks each then added a narrow border.  I planned to listen to some holiday music whilst sewing but completely forgot until the end I was so lost in my stitching (love it when that happens).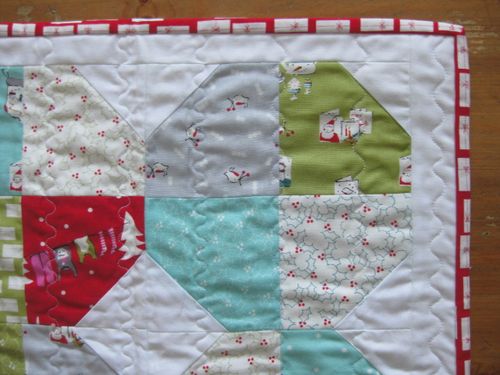 I went for my favourite cheat-y quilting method (again) by using an embroidery stitch from my machine in vertical rows.  It kind of has the look of party streamers don't you think??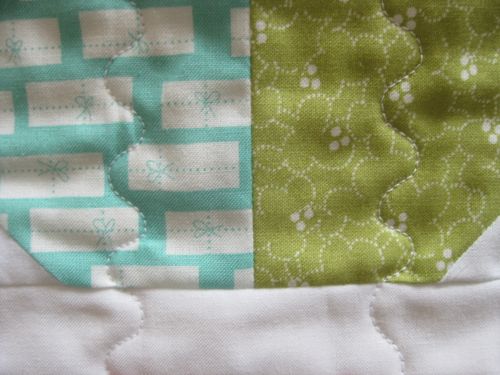 This is stitch 74 on my Pfaff, I just enlarge it to maximum stitch width and it probably takes me 10 mins to quilt the entire runner.
I've done pretty OK so far - a quilt, a quilt top, coasters, sewing pouch, stocking and a runner.  
Not bad but I think I've earned myself a little break for now.  How about you?????? Did you manage any holiday sewing so far?? or are you cursing me for asking?