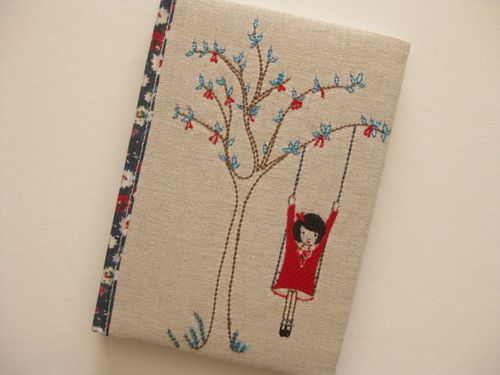 It's my youngest daughter's ninth birthday today and the post man hasn't stopped ringing the doorbell.  So far today we've had the fed-ex man, the parcel force man and the regular mailman - all delivering parcel's for...........................me.  Yes my daughter feels sort of cheated but she has her friends here so is not too hung up on that (plus she's had her presants already).
I got myself a few of these embroidered journals which C&T have put out featuring my designs on the cover.  This one is the Tree Swing 'option' featuring my Cherry on the tree swing embroidery design.
Isn't she cute? (especially when you don't have to stitch her yourself).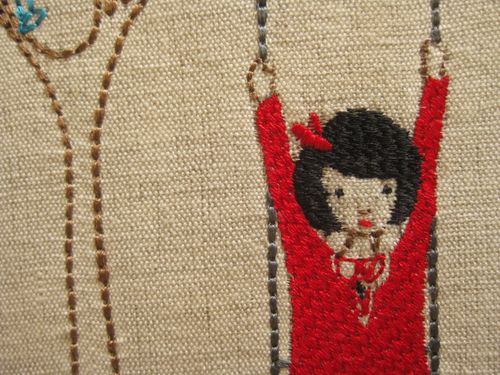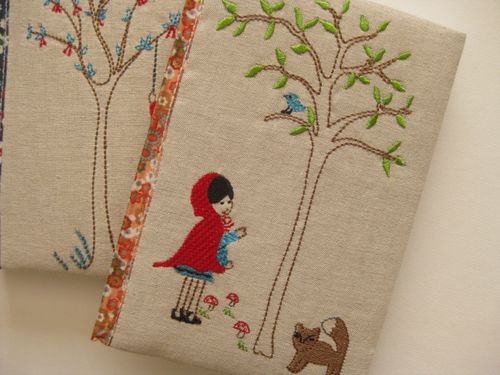 This one is the Forest Friends cover - perfect if little miss red is more your thing.
The journals contain both blank and graph pages plus a little pocket in the back cover to keep anything you might fancy in.