Welcome to my stop on the Moda 'Oh sew sweet' blog hop.  This little event has been put together to celebrate National Sewing Month.
If you don't know me, my name is aneela hoey and I am the face behind lines such as Sherbet Pips, Little Apples and A Walk In The Woods - that's me up there on the right with Moda's Lissa Alexander.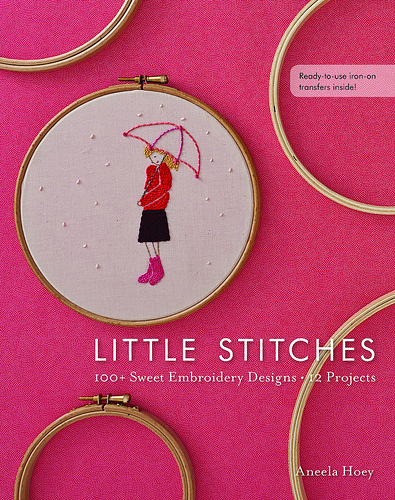 I bought most of the embroidery floss I used in my new book 'Little Stitches' right here in a department I live to call 'the embroidery cave' - more floss in one place than you could ever imagine, the choice is incomparable.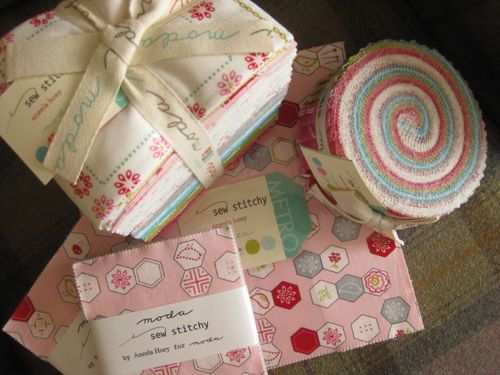 To celebrate the hop - Moda are providing a block pattern that can be sewn up using the newest moda precut - the 2 1/2" mini charm pack.  
You need to download this one, it's really cute! and made using my newest line Sew Stitchy
Download Aneela Hoey Sew Sweet Sampler Block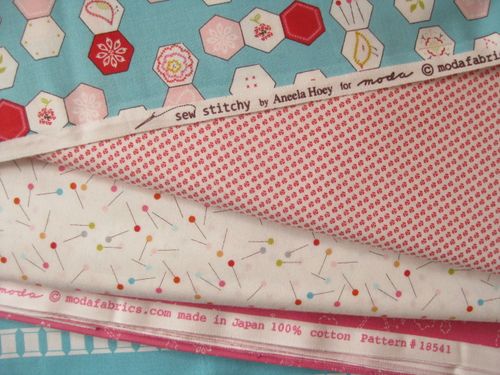 This line celebrates all things stitchy - pins, hexagons, spools, french knots and embroidery.
It comes with this quirky panel that looks like it's embroidered but isn't - perfect for fussy cutting into pillows and quilts.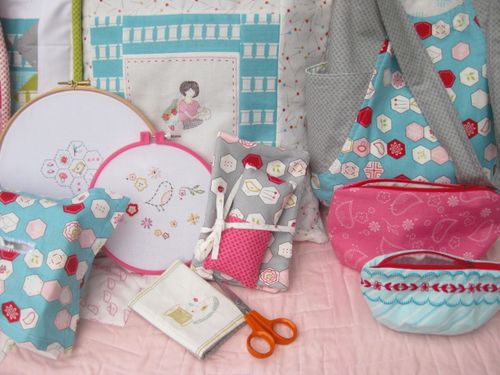 A few stitchy idea's for things to make with this line.