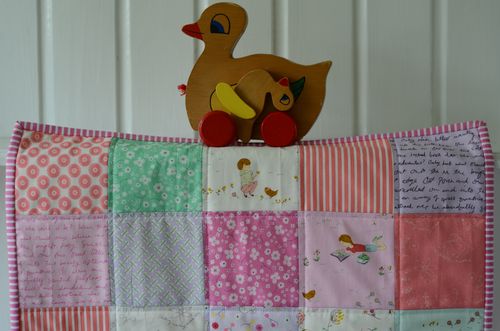 I never got to make baby quilts for my girls.  They were both way past the baby stage by the time I got into this quilting lark.  Consequently I've always made big quilts that my family could use - bed and lap size numbers, never knowingly under 55" in any direction.
So when my little sister gave birth to her first baby a few weeks ago - a little cutie, who she named 'Pearl'.  I finally got the chance to make a baby quilt for a little person I love.  Quite handily by circumstance, I happened to have yardage of a certain forthcoming fabric line called Posy knocking about the place, so it was kind of a no brainer what I would use for this baby quilt for this new adorable little person.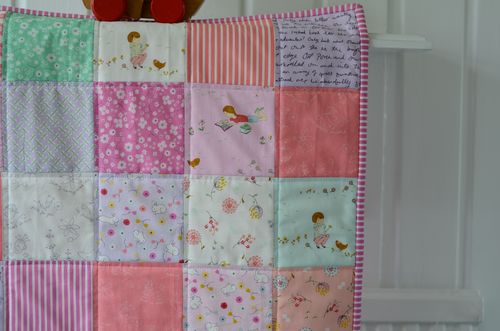 The best thing about making a quilt this size?  It was cut, basted, quilted and bound in a day. I know some people manage making a big quilt in that time but not me (3 days is fast for me).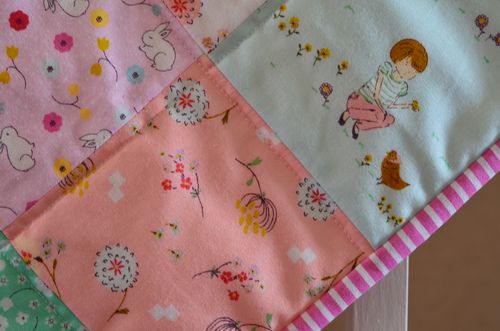 The quilt like the baby has now been delivered and is being enjoyed as we speak!  
Apologies for the positoning of the baby duckling in the top photograph - I really should concentrate more when taking photo's.