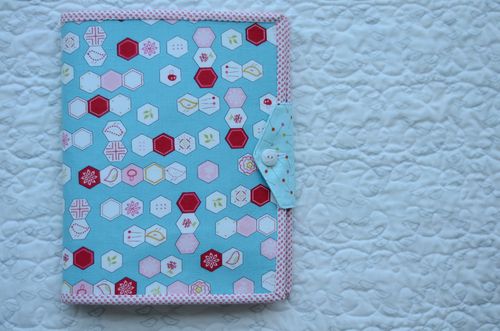 A little project idea for you today, I recently made up a little pouch to hold all my embroidery supplies for my wips and projects.  I wanted somewhere where everything would be neatly stored ready for any spare embroidery minutes I can find during the course of the day.
Open it up and inside is stored everything I need - a copy of my book, the pulled out transfer pages from the book, floss, marking pens, scissors and a couple of embroideries awaiting stitching up into a little something.  There is plenty of room to keep a hooped up embroidery in progress too.
All right at the tips of my fingertips.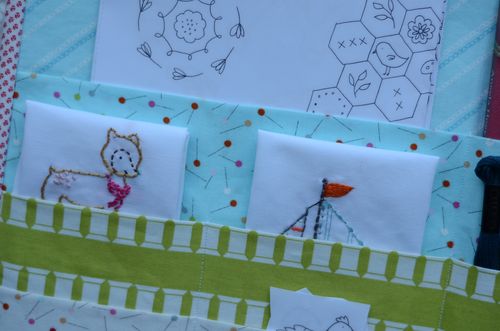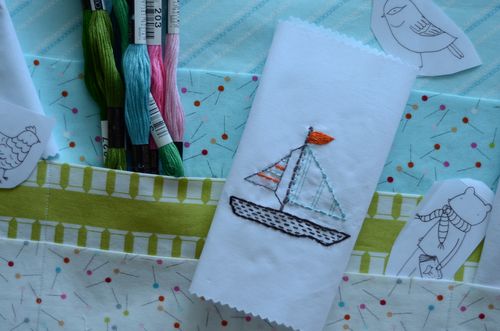 (The deer and sailboat embroideries can both be found in my book)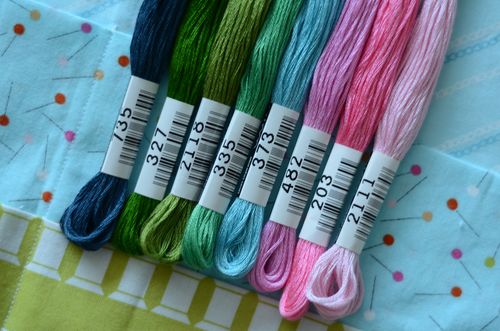 These are the colours I have picked out ready for my current project (more on that soon)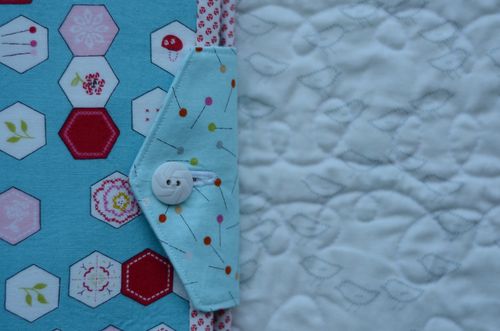 Of course there was one fabric line I could use to stitch up this little idea - Sew Stitchy.  I used my Hexagons fabric for the outside, Chain Stitch for the inside, Pins for the tab and two of the pockets and Spools for the other pocket.  The binding fabric is called French Knot Dot.
Both my daughter's have already tried to swipe my pouch from me for themselves - What is it with kids thinking everything you stitch up is really for them?  
though if they are good, santa just might bring them one this year ;)