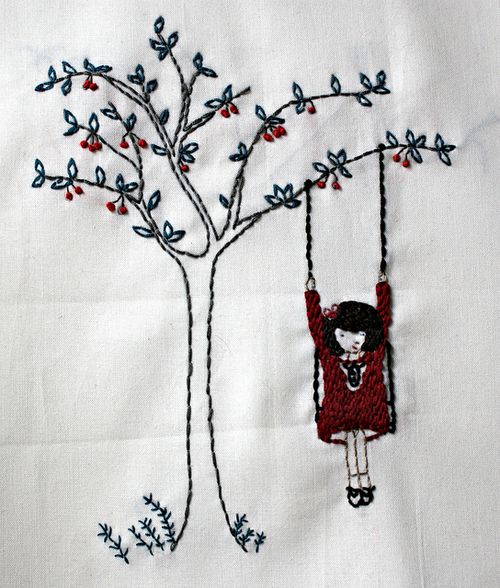 It's been a little while since I did one of these posts but there has been so much good stuff being posted in to my flickr group.  I really couldn't resist any longer.  
It's been exciting seeing all the embroideries from my book popping in there, so I'm starting with those.
Cherry on the tree swing embroidery (above) is by Kelly - isn't she just perfectly stitched?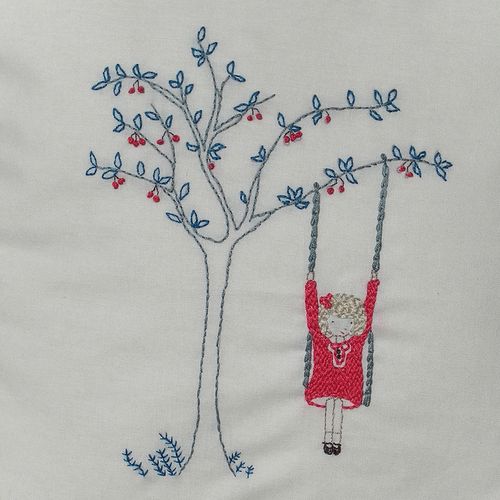 Another Cherry, this time with a blonde hair makeover stitched by Hadley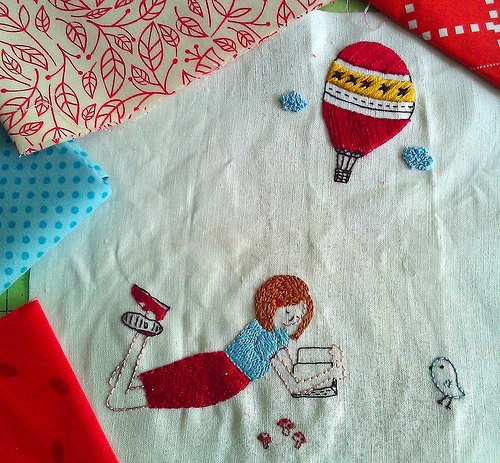 Girl reading embroidery by Mary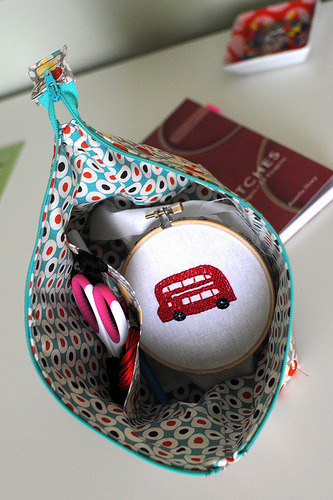 London bus embroidery by Kristan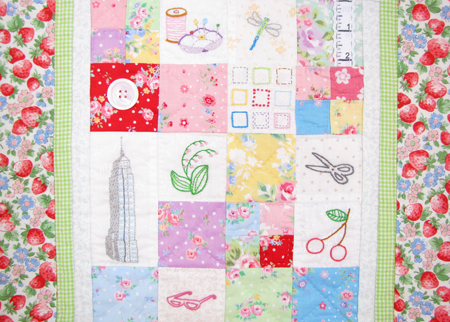 Embroidered mini quilt by Kristyne.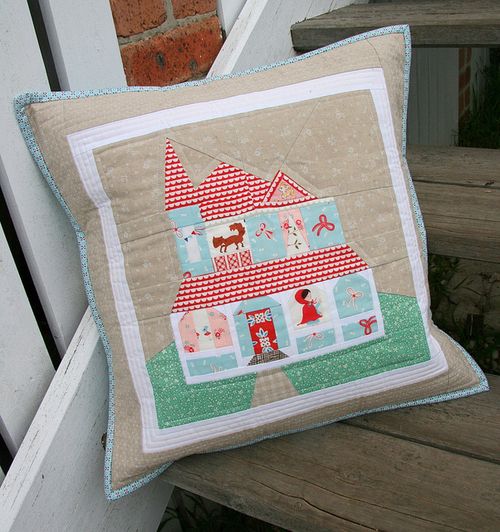 Pillow by Kylie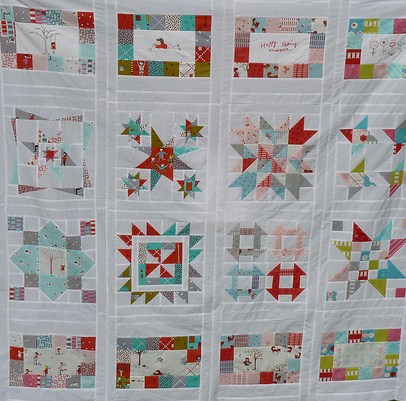 Sampler quilt by Emily.  Can you see, she used scraps from all my fabric lines so far (except for Cherry Christmas) and mixed in a little embroidery?  Girl after my own heart :)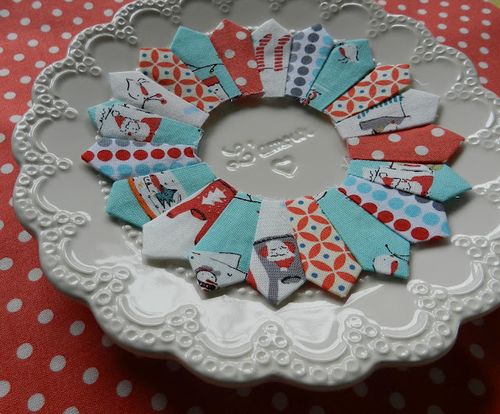 Teeny Dresden by Mary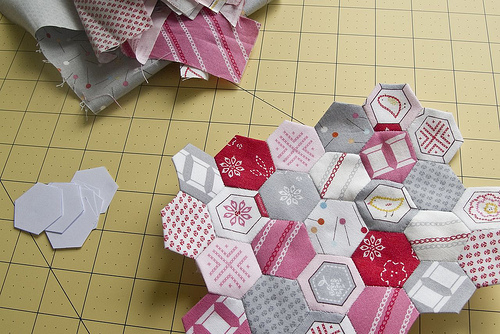 Sew Stitchy hexagons by Charlotte
There was a ton more inspirational stuff I could have posted but I will now let you get on with your day cos I know you lot are a busy bunch.  Hope you found something to inspire you here today?!