Welcome to my stop on the Moda Sweet Celebrations book blog tour.  Sweet Celebrations is a book put together by Moda and the bake shops chefs.  It is crammed with yummy ideas to make from fabric to help celebrate all our favourite festivities throughout the year.
Here's a peek at a couple of the projects......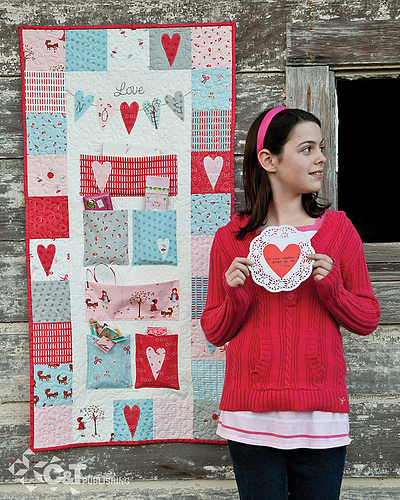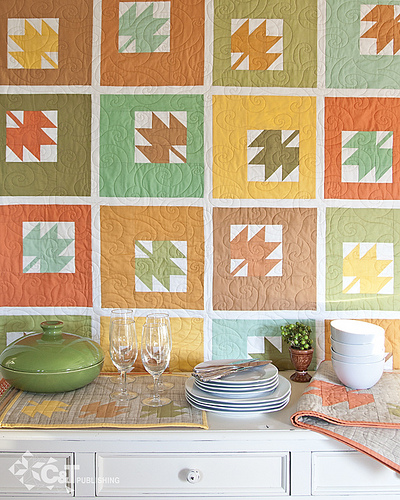 And here's a teeny sneaky peek of my project in the book whilst still in progress....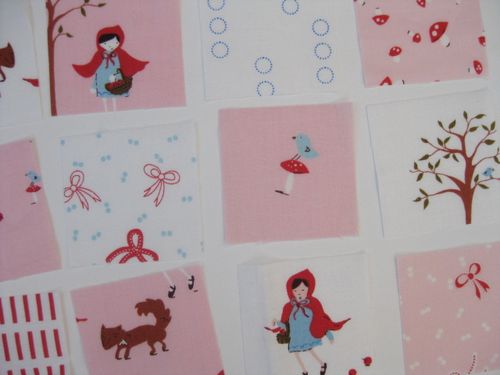 To celebrate the launch of the book, each of the chefs was asked to answer a few short questions -
1. Do you prefer to celebrate with cupcakes, cake pops, or just plain old cake?
I don't even know what cake pops are but I'd love to find out!  Just give me cake, any cake with icing on the top and jam in the middle.
2. What is your favorite part of quilting – fabric selection, piecing, quilting, binding – and why?
Definitely fabric selection.
3. How do you press your seams?
I almost always press my seams open, just because it makes everything nice and flat.
4. Are rotary cutter blades reversible?
No but I wish someone would invent an everlasting one.
5. Are you holding on to a particular fabric that you just can't bring yourself to use? 
Nope, I always use all my favourites first, life's too short for fabric to sit on the shelf.
6. What sewing accomplishment are you most proud of?
My Pickledish quilt, it lies on my bed and I smile everytime I look at it ( I have a tutorial for making one right here).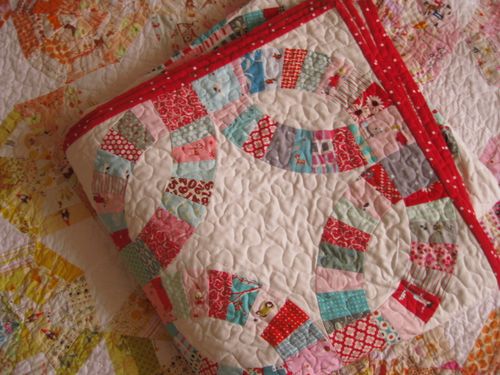 As we are celebrating it would be wrong for me to send you away without something sweet so here's my fav easy go to recipe for chocolate chip cookies