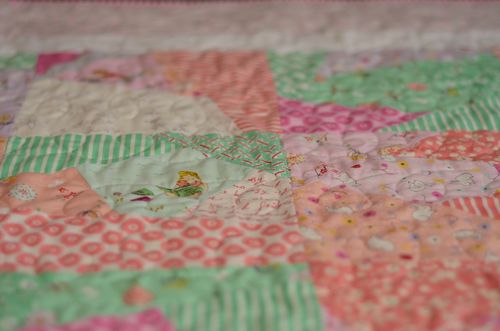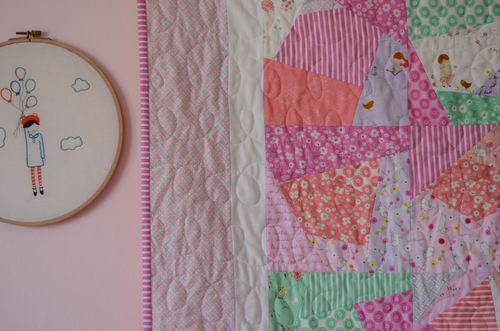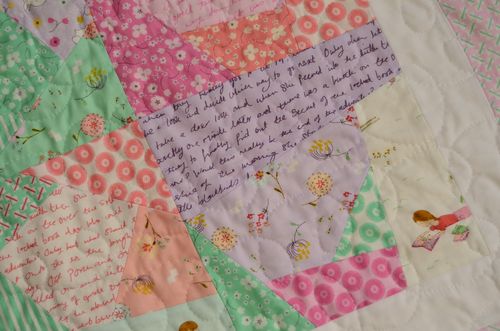 Freshly quilted and bound at the end of last week, this is my Playful quilt - made from my new Posy line for moda, stitching this up made me forget about the blustery weather outside and made me feel like I was living in spring.  It has a nice homey scrappy look and my girls are currently fighting over who will own this one as they know my quilt output has slowed down considerably.  Neither of them wants to wait until next year to get their Posy quilt.  Secretly I want to keep it for myself because I've never made a quilt and not let someone else claim it as their own.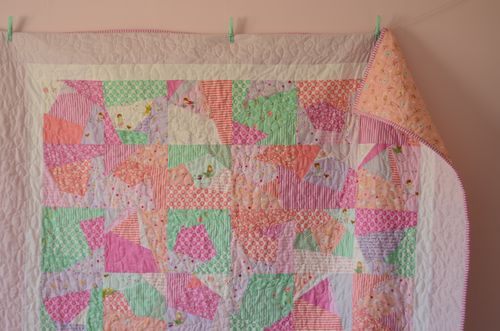 The pattern finishes at the above size and is made from a layer cake plus a little yardage for the borders.
 I'd love to see it made from a Christmas or Halloween line of fabrics, I'm hoping to squeeze in making a couple of Christmas quilts when I get back from market so that may yet happen.  We shall see.