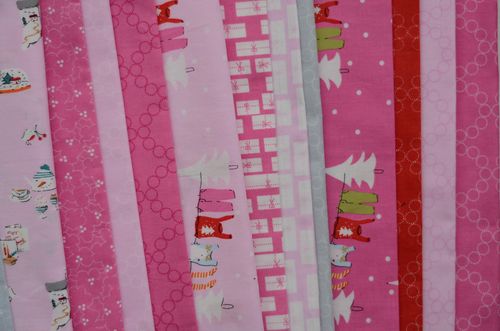 It's that time again!  Just for fun and for the sake of looking at the possibilites that were never to be, these are some of the rejected colourways for my fabric line Cherry Christmas. 
Above we have a delightfully girly colour way in tones of pink.  The colours are not at all co-ordinated with the seasons BUT I would have loved to have presented Christmas this way.  Just think of all the pretty bedding and stockings (not to mention dresses) that could have given little girls everywhere a holiday season to remember.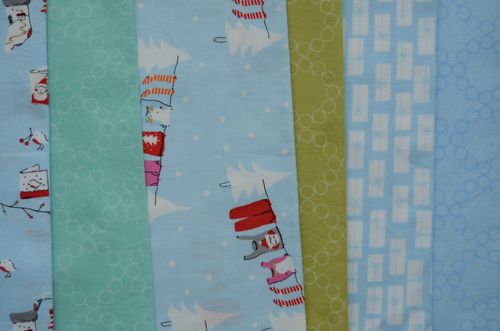 These are a few of the rejected blues,  I love the frostiness of that light blue but it sadly didn't make the final cut.
I know people are very red and green when it comes to colour for the holidays but what do you think?  Surely a pink Christmas has a certain appeal!!????