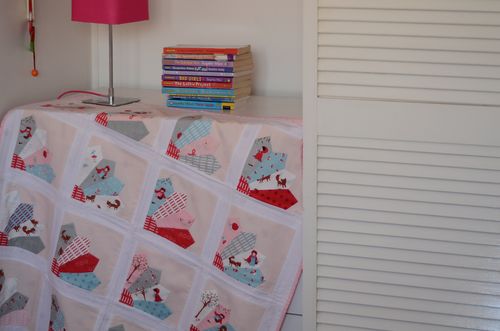 Thank you so much for all of your support both in the comments and by email to my last post :) and a big thank you too to my first sponsors now snuggled up right there on the top right.  Things are feeling a little lighter now and I have you all to thank for that.
For today's post we are returning to a favourite quilt block destination of mine -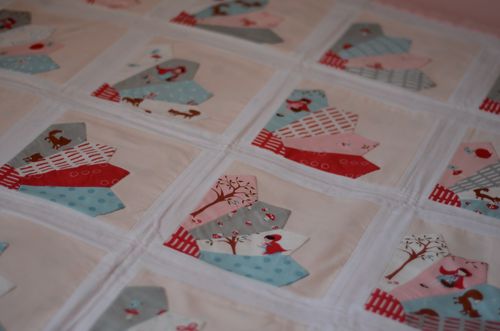 The dresden plate.  I will never tire of playing around with those petals or blades or whatever you like to call them.  I made these projects just over a year ago for a book submission and despite having got them back about a month ago, they have been sitting around all folded up on my nice little quilt shelf, waiting (and waiting).
But no more.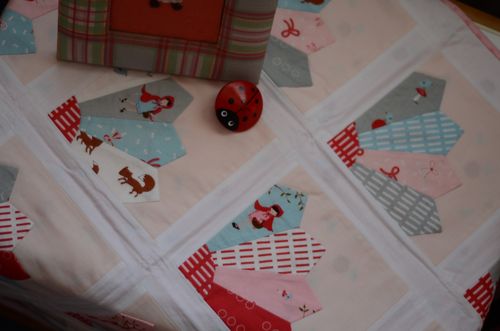 This little number has been placed lovingly onto the bedside table of my daughters - it'll no doubt soon be smothered in hair bobbles and lip balm (so this might one day be a 'before' photo).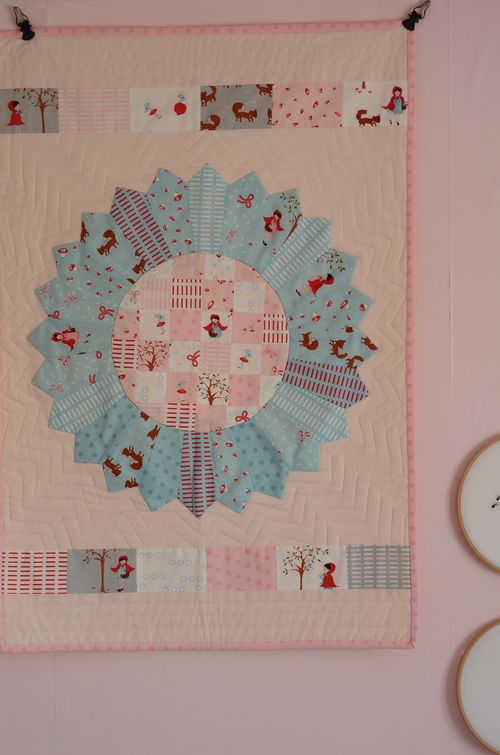 And this is the 'sister' to the table cover - a quilted floor rug  (which also makes a mighty fine wall hanging or baby quilt).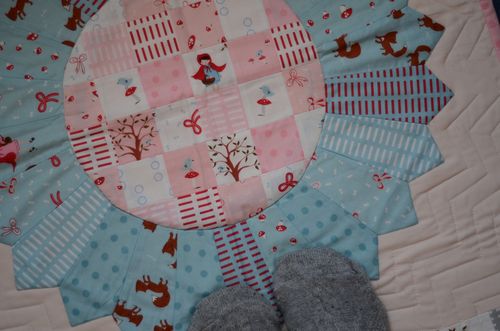 Here are my feet, testing out the performance quality of that rug-ability for my daughters.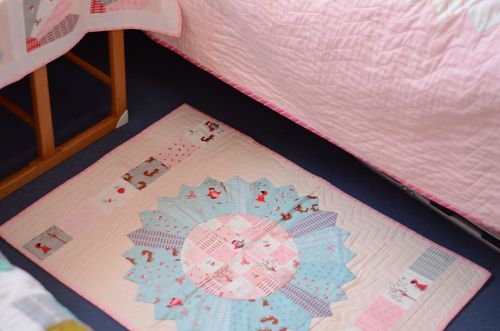 Let's just hope they notice the home dec updates when they got home.
The patterns for both these projects are available in the new Moda Bakeshop Book - Sweet Celebrations (along with a boatload of other good stuff it has to be said).