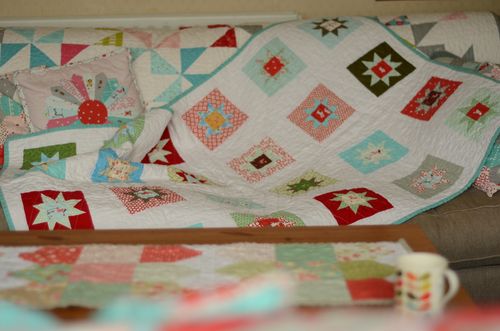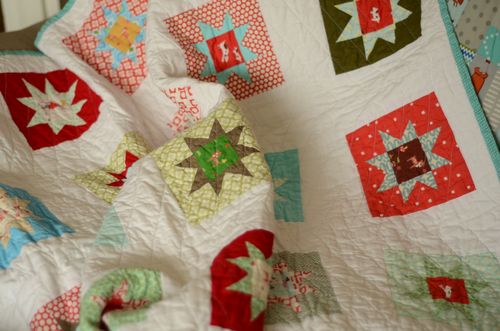 Today seemed a perfect day to pull out this star quilt I made last year.  It's one of my most favourite quilts and I love it because it's wintery without being too Christmass-y so perfect for right now.  I love it because it has prints from my first fabric range Sherbet Pips - which already seems like it came out forever ago.  It makes me feel nostalgic for that time and nostalgia is part of the love of a quilt.  Don't they go hand in hand? the yearning of the time that has past and the quilty goodness that is winter warmth and cosiness (that makes you want to hide away and think about all the things you want to do and not those you have to do).
That's me today - hiding under my quilt, trying not to think about all the things I have to get done later and feeling starry eyed for the future and all that it holds.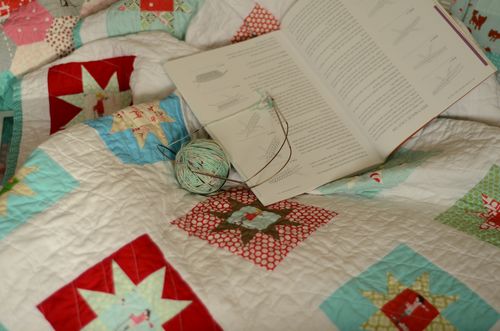 Well that and a little knitting.  
I can't do this all day but while it lasts I'll be the happiest girl that ever made her own quilt and sat under it.