(Holiday snowglobe pattern from my book)
Lately there has been so much organizing and sorting going on, that there has none of the fun stuff to make my days that little bit brighter.  I think it has been at least a month since I sewed or designed anything.  The little creative person in me is sadly neglected and not very happy at all about it.  But there is stuff to be done and no-one else to do it and so the stuff has taken over.
On Saturday, I at last got the opportunity to let a little sunshine in.  Not that I got to sew but I got to teach a few lovely ladies all I know about embroidery and oh my, what a happy day I had!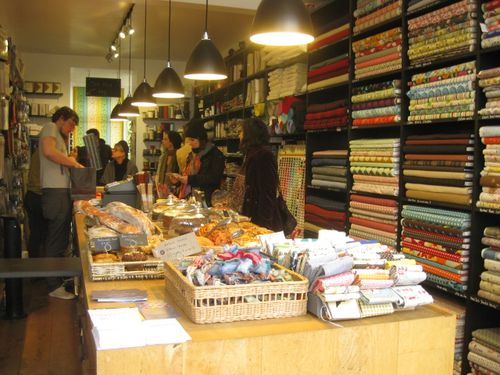 The embroidery class took place at a lovely fabric shop in Islington, London which goes by the name of Ray Stitch (but honestly I would just rather call it an emporium of fabric heaven).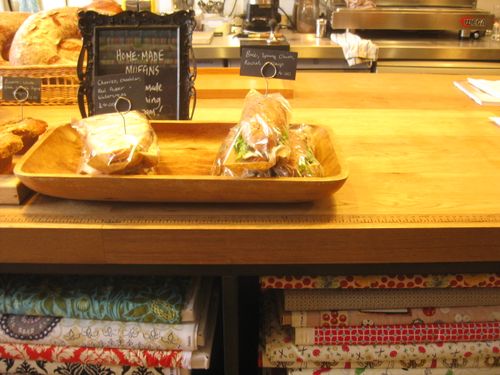 Even better than that, there are eats to go with those fabric treats - home made cakes, rustic breads and coffee you can sip on whilst surrounded by cloth and haberdashery galore.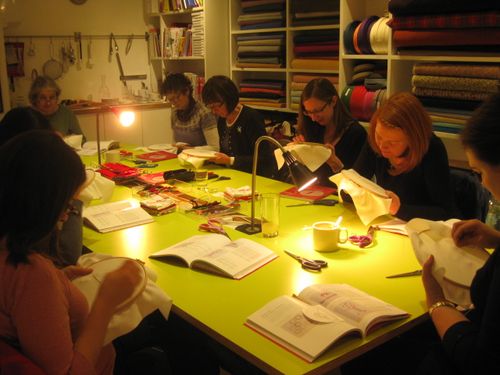 The class took place downstairs - where ten of the most charismatic and fun ladies joined me for an afternoon of stitching (surrounded by even more bolts of the fabric stuff).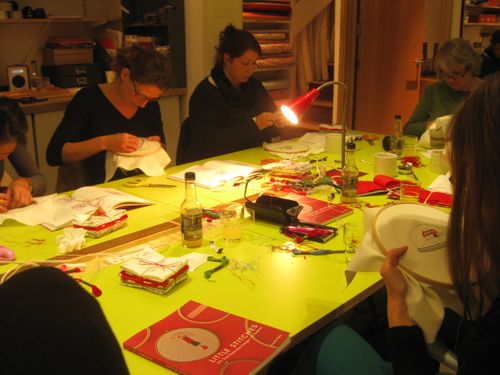 It was hard to believe everyone had just met because as soon as we started it seemed so did the camaraderie and everyone was chatting away like we were a group of sewists who had been meeting regularly over the last few months.
As we are edging nearer to Christmas I thought it would be fun to teach the Holiday Snowglobe pattern from my book Little Stitches and this went very well.  It's an easy pattern but fun to stitch with French Knot snow and a couple of other basic stitches.
I'm hoping to teach again at Ray Stitch in January (I'm pretty much packing my bags in my head as I speak). Update : New class has been announced -sign ups are here.