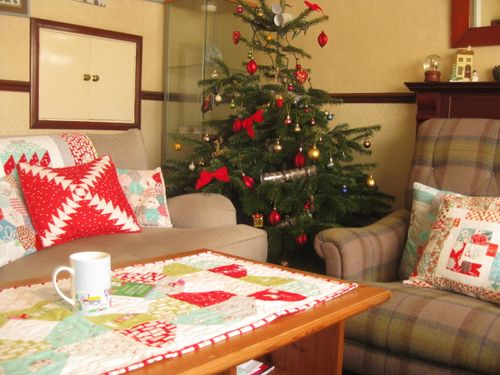 Yep!  We got our Christmas tree on the weekend.
The girls love decorating it so much I just leave them to it.  The short one decorates the bottom and the tall one deals with the top bits.
My job is just to remember where I've stashed all that quilty sew-y stuff I've made over the years and fling it here and there to Christmas up the view.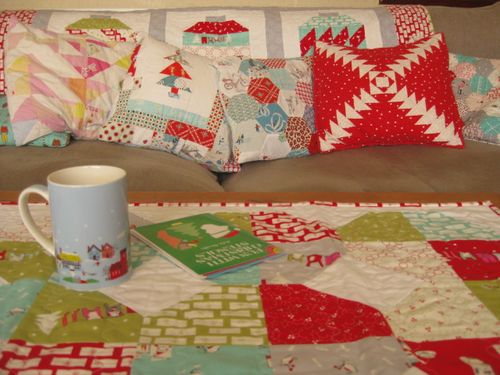 First there are the cushion's on the sofa - despite having my first Christmas fabric line out this year, so far I didn't manage any new seasonal cushion-y goodness (big fail) but I do like to repeat to myself that  'there is still time'.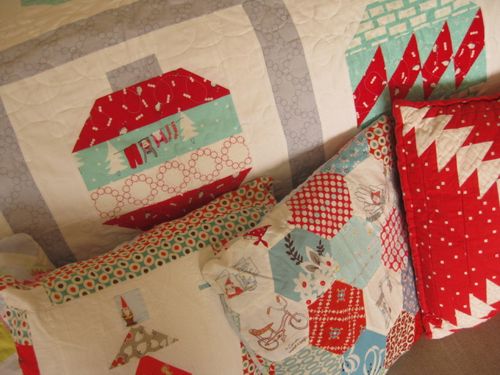 I got my Cherry Christmas 'Vintage Holiday' quilt out and I'm feeling so happy I got this one done over the summer while I had the time.  Pattern can be found here.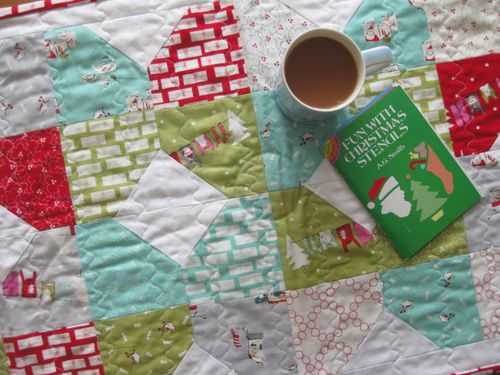 Table runner - I used the blocks from my Jolly quilt pattern to make this - again it got squeezed in sometime in July.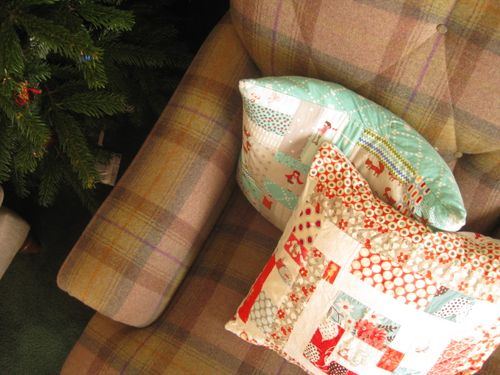 This is my seat -  Yep! Right next to Le Christmas Tree.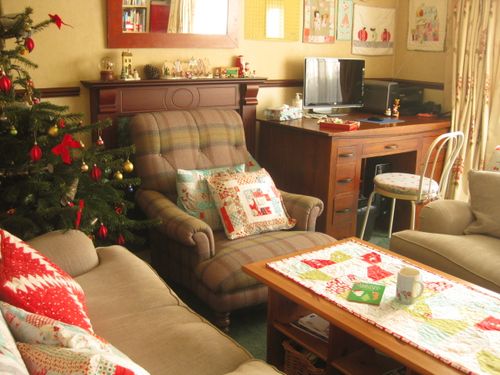 Here's an overview - My house is tiny but I prefer to call it cosy, can you see how everything is jigsawed in there?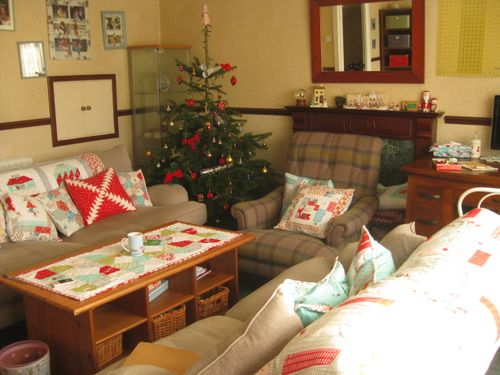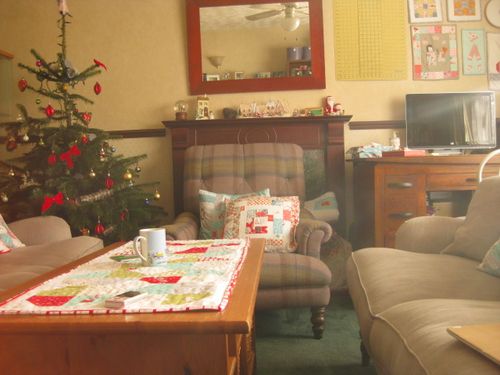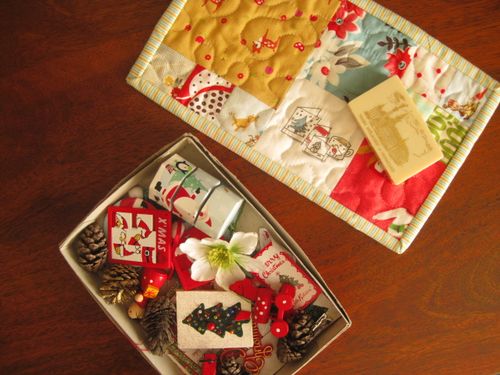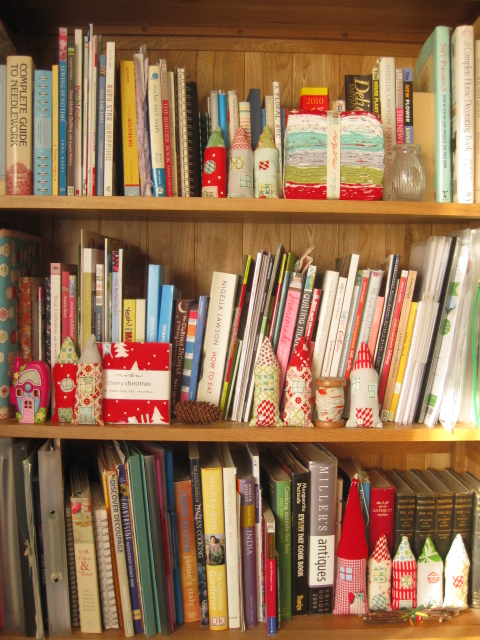 That's it for now.  I'm sure I made a few more bits and pieces and I'll be showing you those just as soon as I remember exactly where I put them :)