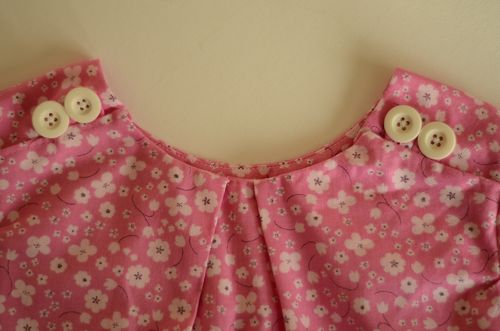 As my girls get older, I find that it is dresses that they are getting the fussiest about.  Lots of styles that work on younger girls don't seem to suit the tomboy tendencies of girls just a few years older.  Right now, I can forget about looking at all those pretty dress patterns with lots of gathers around the waist area and likewise for anything with frills or bows. Those are met with lots of eye rolling and even more heavy sighing in that silent 'you just understand me' tone.  In short anything too girly is a no go area.
Which is why I am glad for styles like this - The Book Report Dress.  A straight style with a couple of pleats here and there, cute button detail and hidden pockets.  It has just the right amount of pretty but it feels grown up and wearable.  My littlest (age 9) gave it an instant thumbs up.  She even helped me sew the pockets (she pressed the pedal whilst I moved the fabric).
This is the first time I purchased one of Liesl's PDF patterns rather than the paper version.  I think I am now converted.  Not only do you get your pattern instantly but you also have the advantage of reprinting the pattern as many times as you like which is an advantage if you want to make the dress for two different aged girls or want to re visit the pattern in a year or two when someone has grown out of their current size.
Something else I like about this style is it good for the changeable weather of spring or autumn.  It looks perfect with shoes and bare legs or with tights or leggings and boots or lace ups.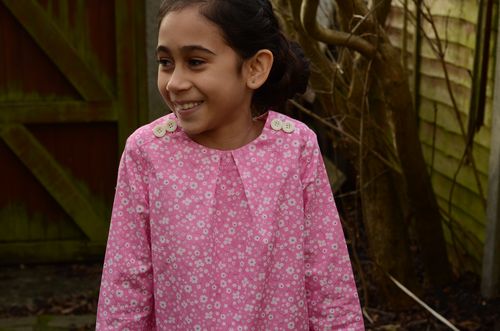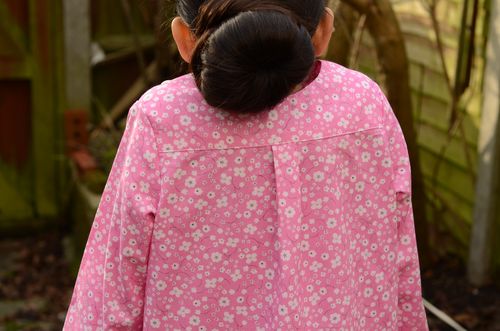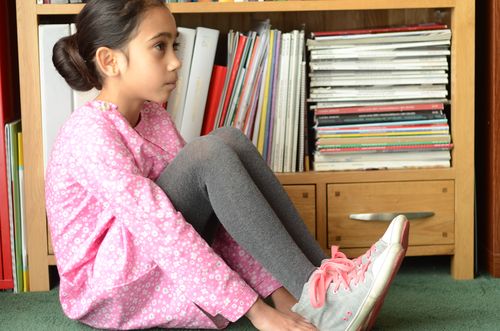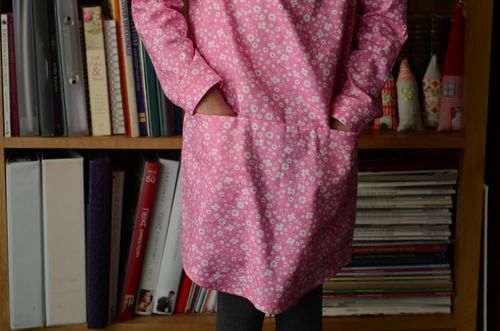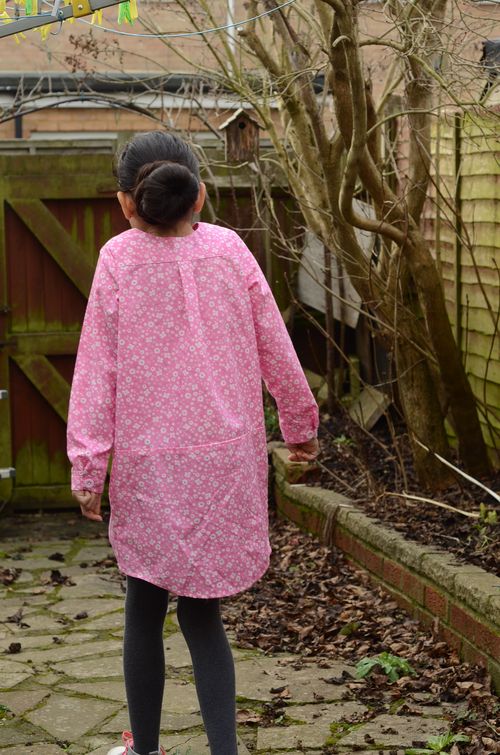 I made my dress in the 'Ditsy' print in Hollyhock from 'Posy'.  My daughter picked the fabric herself (because I wouldn't want to make a mistake in that department either).