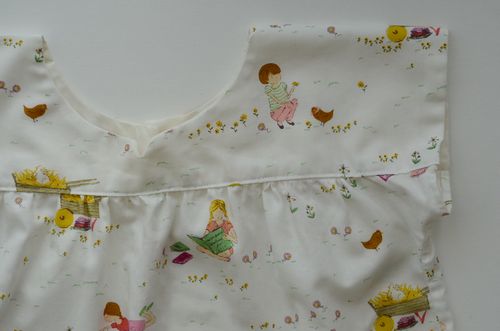 Following on from yesterday's post, another recent winner in the little lady dressmaking department was this sweet little Icecream Top (one of the 3 options offered in this pattern).  This time I used this print from my Posy line called Meadow, which shows (amongst other things) cute little girls in stripy tee's holding baby chicks in their hands whilst seated next to a kercheif wearing chicken.  The print in the white colourway is my absolute favourite since it most closely resembles a little illustration from a sketchbook (the artist in me can't help but love that).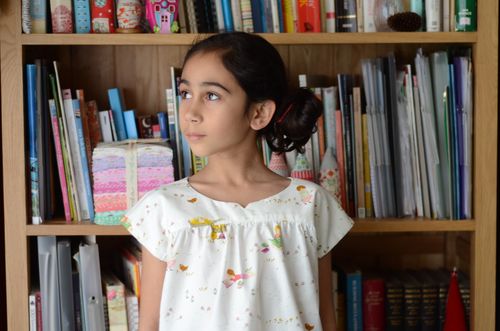 Lucky for me, the little satorially discerning lady is also a fan and willingly wears it of her own free will (the phew factor is high here).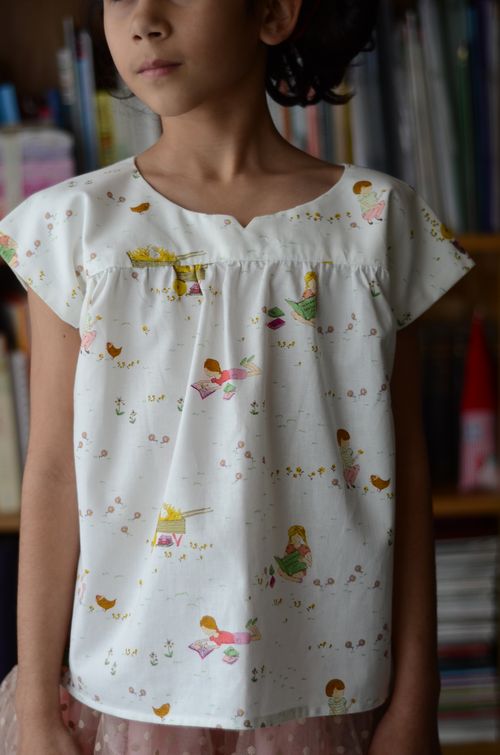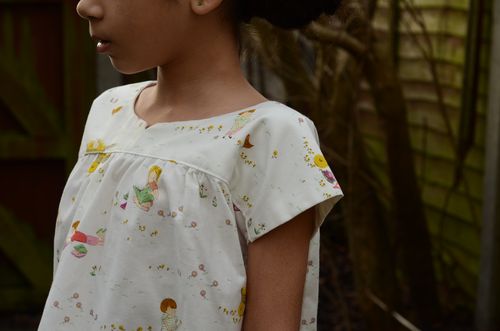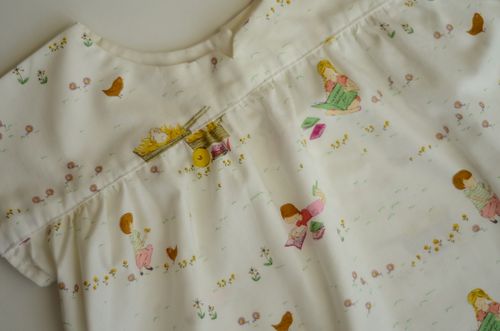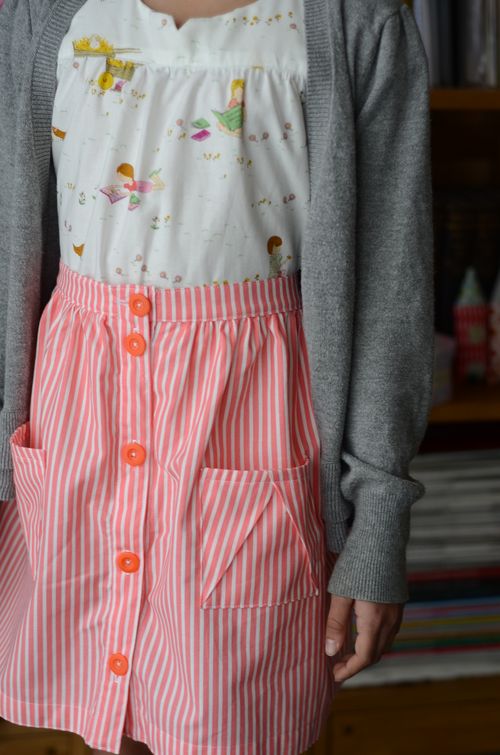 Apparently it goes very well with tutu's as well as the stripy hopscotch skirt I showed you in yesterday's post - Not that I know these things, I am told them.