Happy New Year!
I hope you've enjoyed a good start to the year of 2013?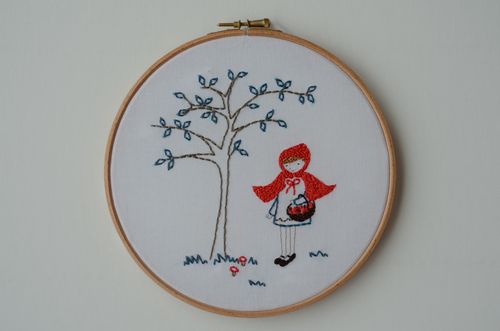 I started out as I mean to continue, by stitching up my Little Red Riding Hood embroidery, again.  I stitched the original 3 years ago and she was promptly given away in a swap.  So this little miss is staying here to live with us.  It was fun revisting something I've stitched already, I changed a few minor details but she is pretty much a twin.  There are lots of helpful tips for making all the stitches I used in my book.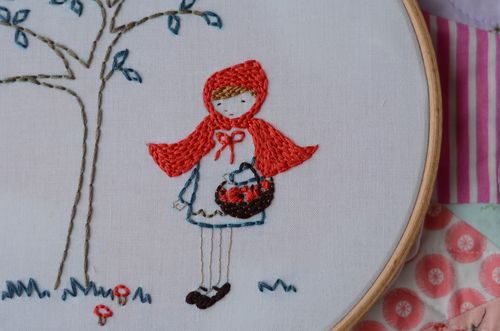 This year is going to be busy and I start as I mean to go on!