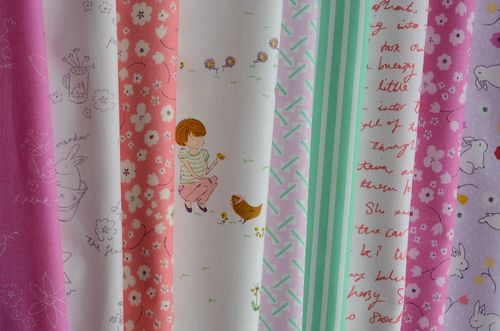 Stuck at home in the snow earlier this week I took the opportunity of taking some pictures of the Posy fabric I was cutting up for a new quilt project.  These designs are perfect if you are over the coldness of the weather right now and looking forward to spring arriving (it cannot get here fast enough in my eyes).  So if you fancy a fabric stroll through spring, this post is for you.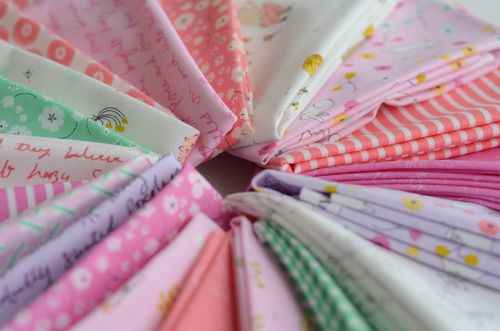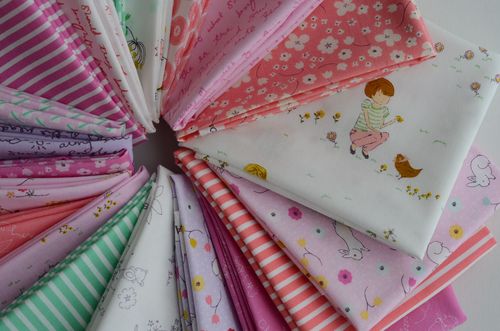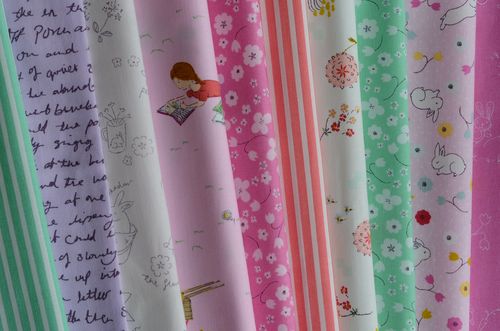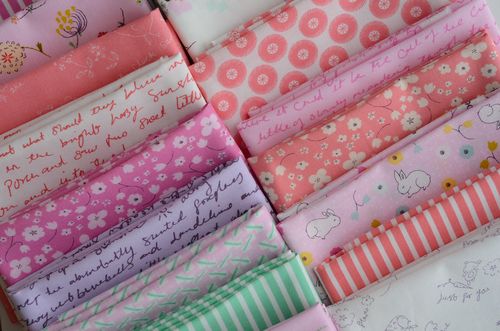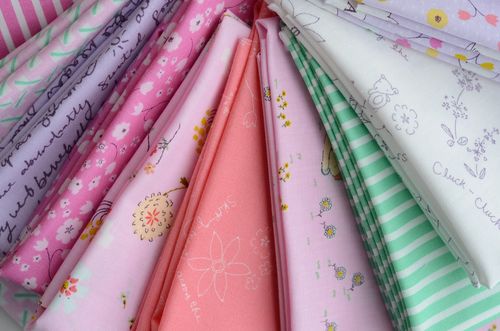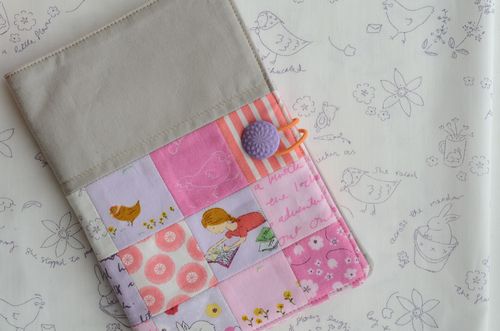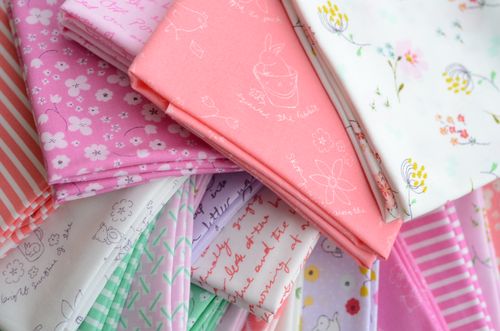 I'm so happy with the way this line turned out and I can't wait to see what you all do with it.  If you need some idea's, here are a few projects I've made with it -
I also used a good amount of Posy mixed up with other fabrics from my stash for my Scrappy Trips quilt.
Yardage of Posy has just started arriving in stores.
This will be my last post for a while, things have been a little busy here behind the scenes lately - We are hoping to move house in just a few short weeks and so I'll be taking a little break from writing the blog until all that stressful stuff is done.  Until then, I hope you have a fun spring and I look forward to catching up with you very soon :)