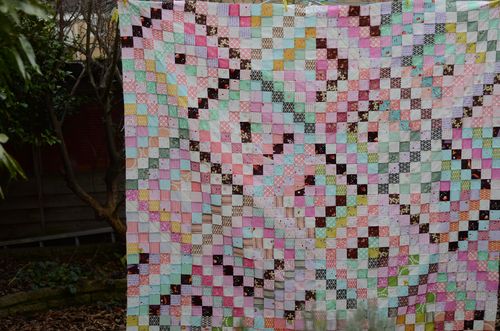 My Scrappy Trips Around The World quilt top is done.  I might rename it the speedy trip around the world because I started out last Thursday evening cutting the strips and sewed the last row on to the top yesterday (Tuesday) morning.
I made 36 blocks which makes a 72" square quilt.  There's something like 2000 odd 2 1/2" squares but it's all strip pieced using this genius tutorial which makes it one of the most enjoyable quilts you can make.  My twelve year old daughter has already cut out 6 strips so she can try a block for herself (she's making it in school for her textiles class).
I knew I had to make this quilt after I looked up the tutorial one night right before bed and dreamt that I cut out all my strips and started piecing my blocks.  Disappointed as I was when I woke up I decided that I HAD to make it in real life.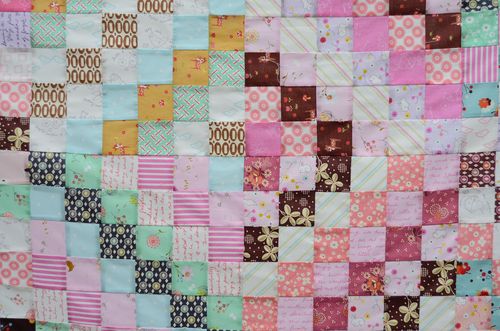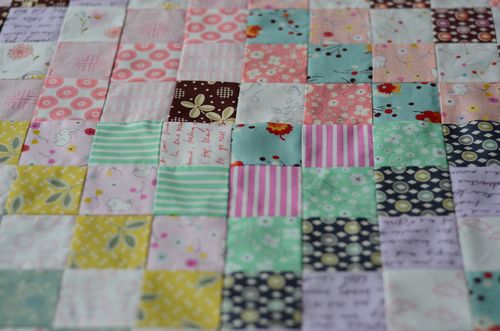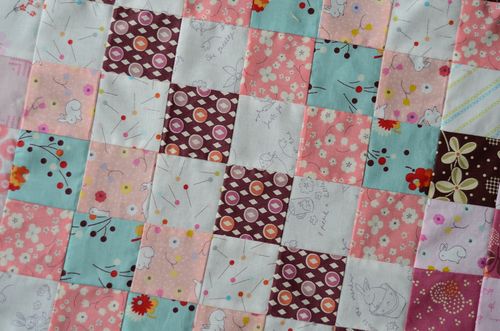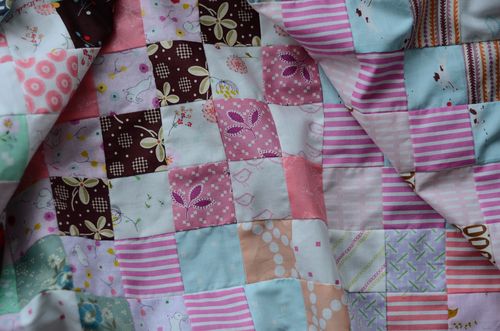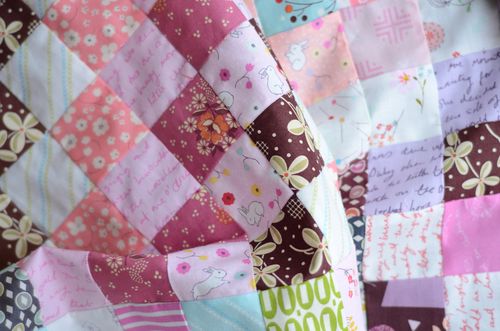 It's been quite a trip but I'm sure this wont be the last scrappy trip I make ;)