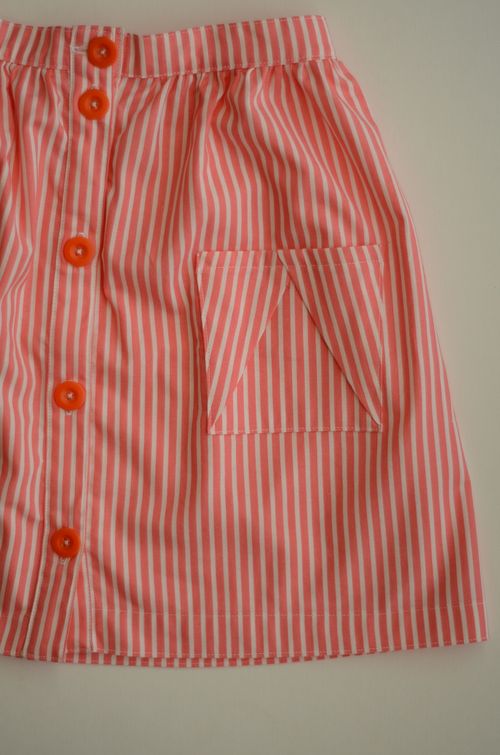 As my daughter's grow older, I find that it is getting more difficult each passing year to sew them clothes that they will actually wear.  They are getting very fussy particular about what they will or will not wear (there is a lot of competion from all those jeggings and leggings they love).  When I designed my newest fabric line Posy (yardage will be shipping any day now), I took my colour inspiration from those items in their wardrobes they loved.  They both adore this coral shade (and have an army of skinny jeans and tees to prove it).
So in the hope of sewing them something that will get worn lots, I added this candy stripe to the new collection (also available in a purpley pink and a minty green) and sewed my youngest daughter up this Hopscotch skirt from it.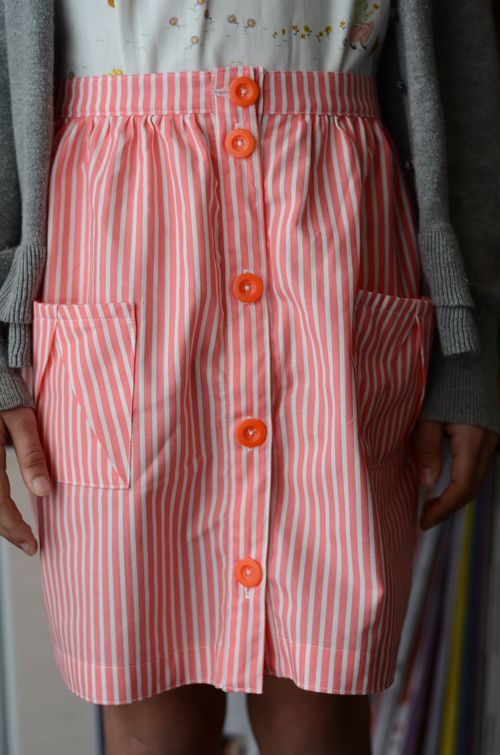 The verdict - She has had it for one week and already worn it five times.  I think I will call that a result.
Some styling tips from the lady herself - team your stripy skirt with grey/flouro pink lace ups. I am pretty sure if I was her age right now, I would be doing likewise :)