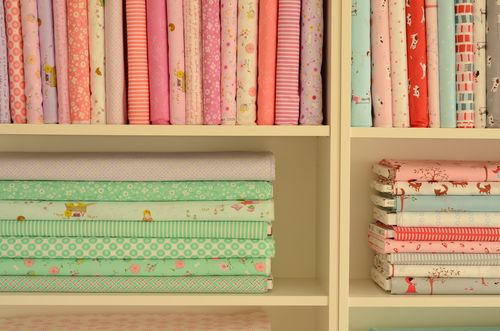 As promised last week, I'm back to show you around a little of my new home.  Unsuprisingly it was my sewing room most of you wanted to start with so here we are.  As expected there is a ton of fabric.  In fact there is a whole wall of fabric ;)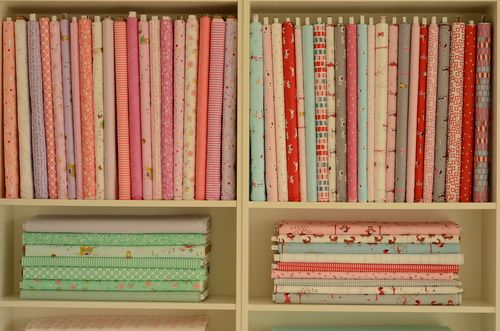 It's nice to finally be able to have it all out displayed on shelves instead of shovelled into many drawers.  The shelves are Billy Bookcases from Ikea and they are ideal for storage because only the middle shelf is permanantly fixed, the rest are easily adjusted, which is good if like me you are always chopping and changing your mind.  Annie at The Village Haberdashery very kindly saved up the bolts for me and it only took me about a week of ironing and pinning to get things done.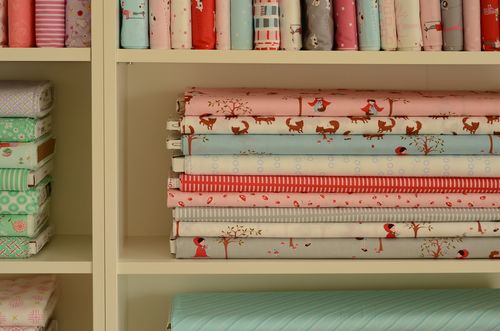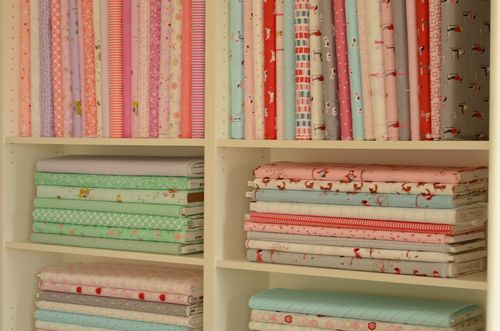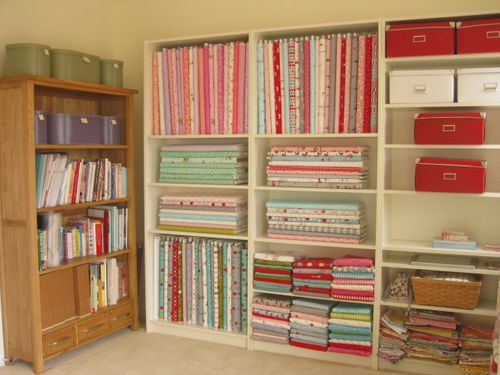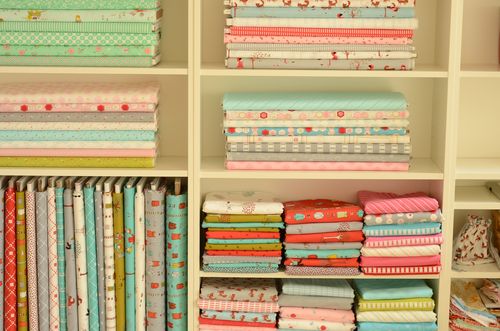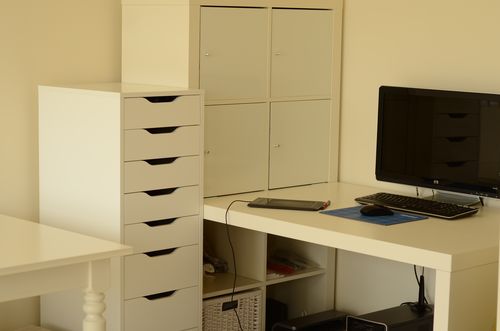 In complete contrast to the colour explosion belonging to the wall of fabric, the opposite side of the room is stark in it's whiteness.  I intended to add some colour in the form of accessories but I kind of enjoy the plainess over here.
(Cupboards and desk are Expedit, drawers are Alex, from Ikea)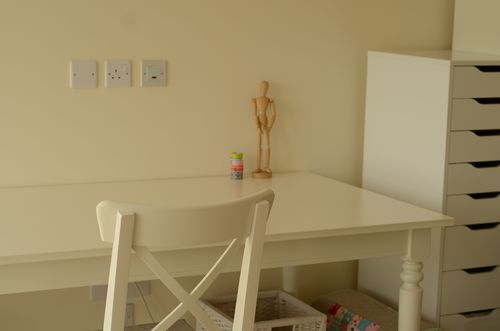 Next to Alex is my sewing table (at least it will be soon, I haven't sewn a stitch in over two months).  The table is Liatorp (again from Ikea) and I have it at the full extended width.  I am revelling in it's hugeness, which will be a welcome relief after years of coffee table quilting.  The chair is Ingolf.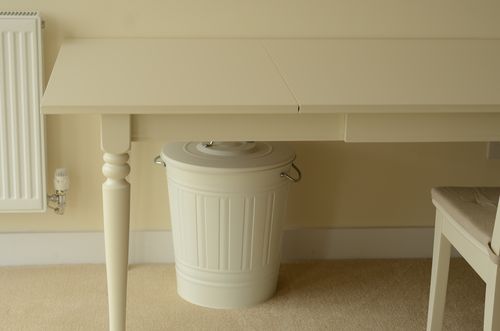 See what I mean about the whiteness (even matches my radiator).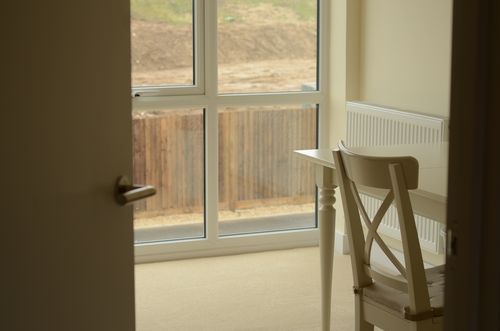 Which takes us over to the big window (still no curtains after two months, although we have got around to ordering them at long last).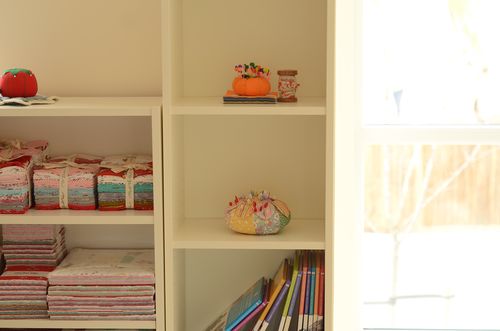 Over the other side of the big window, more shelves, more fabric and more colour.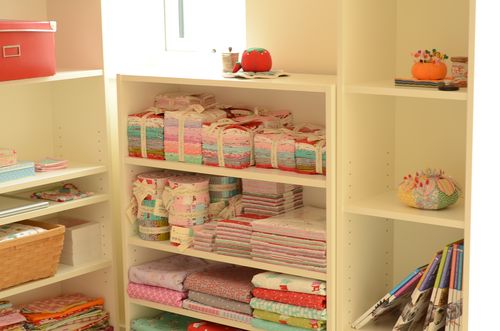 And another little window.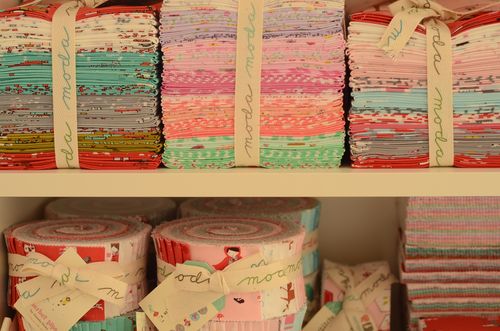 And more fabric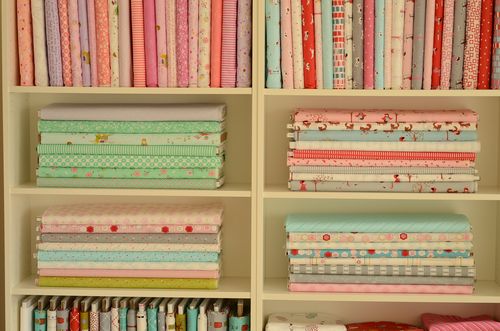 And back to the wall of fabric.
And that's it.  Kind of turned out exactly as I'd planned in my head all those months ago.  I'm sure it's pretty much what you expected too?