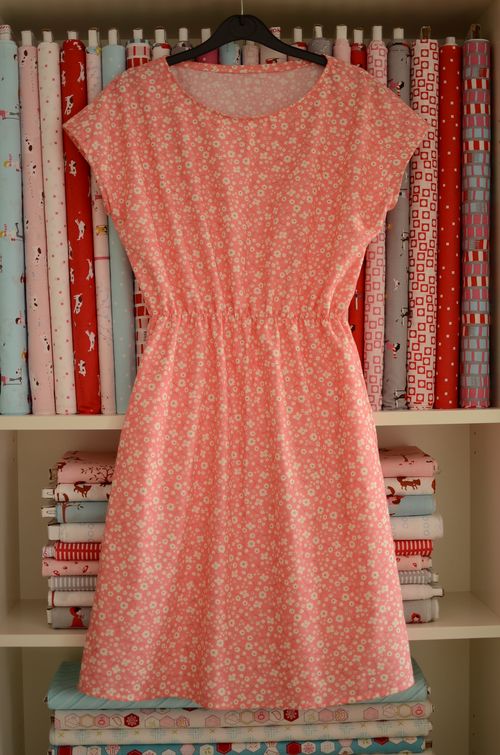 I've been dress making crazy these last few weeks.  I'm hoping being wardrobe ready will help speed up the arrival of some warm weather.  It hasn't happened yet but I'm ready for when it does.
This number is my first attempt at The Staple Dress pattern, made in my Ditsy fabric from Posy.  It was so easy and I would definitely recommend even dressmaking beginners to give it a try.  The pattern is by April Rhodes and I think she named it just right, I will definitely be making a few more.
My fav part of this dress is that it has pockets!!  I love me a dress with pockets, somewhere to stash those tissues and keys or sweets.  They seem to be sadly lacking in many dress patterns.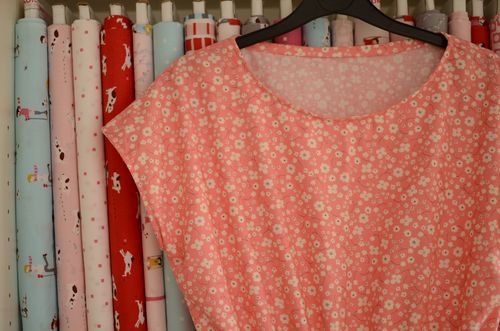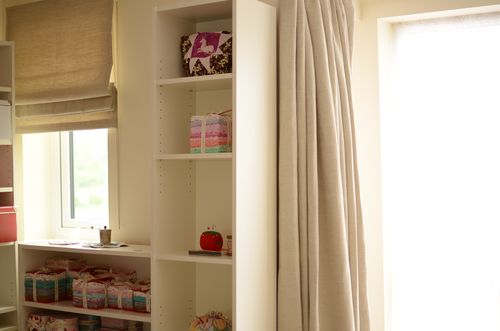 In other exciting news, we finally got curtains!  After 3 months!  I was so ready for a little privacy around here.  I went for plain linen through the whole house and it's perfect.  
I am never going back to bare windows!