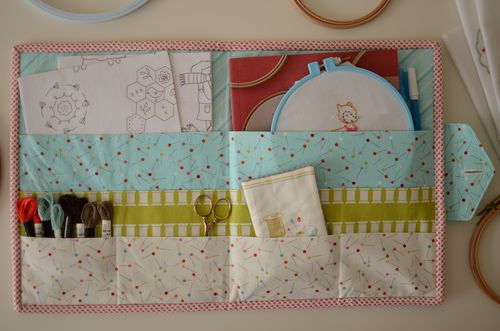 I made this project pouch almost a year ago.  I wanted something that could hold everything I needed in one place when I was in the middle of embroidering something.  When my book came out with it's pullout pattern pages I came up with this idea - a pouch that opened up like a book so you could see everything in it easily (so much easier than fishing things out of the bottom of a project bag don't you think?).
Even better this book is perfectly sized to hold your latest favourite craft book and any pattern sheets/pullouts or special papers plus all the notions and supplies you need for your current project all together in the same place.
Perfect for embroidery, applique or english paper piecing projects.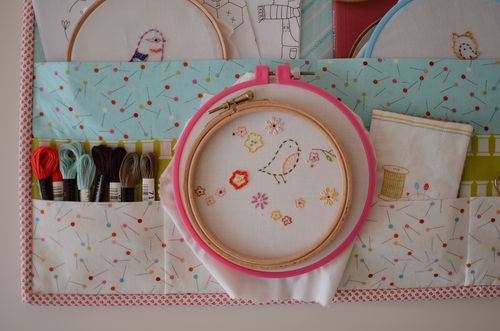 I use mine ALOT.  When I'm home, when I'm out, when I'm teaching.  Whenever I teach I keep getting asked if I have a pattern and I usually reply that I hope to do one soon.
But no more because I finally sat down for the last couple of days, drew up all the pictures in illustrator and got the pattern written.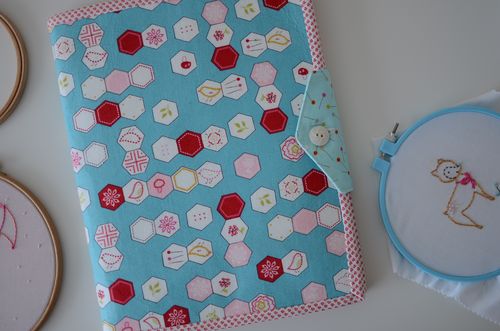 If you fancy making one for yourself or for someone else, you can find the pattern right here.
The pattern is really straight forward and pretty quick to put together. Not quite a doddle but pretty much so I'd say.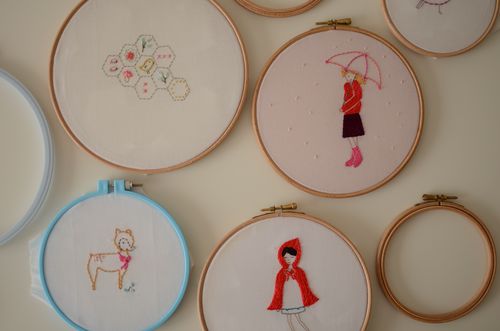 Guaranteed to make you stitch faster, which is perfect if you embroider as much as I do!