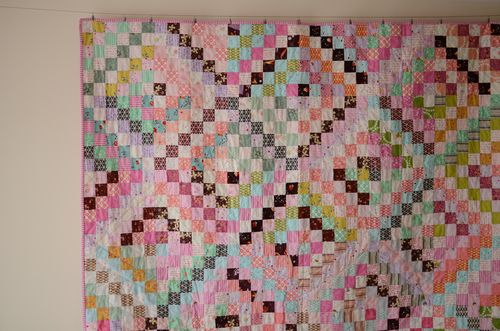 My scrappy trips around the world quilt is finally finished.  I am totally smitten with it, I loved making it and I'm going to love dragging it around with me from room to room like some kind of magical magnificent lucky charm because that is what it is - my technicolour dream quilt.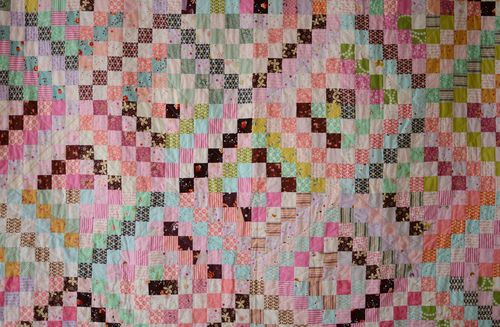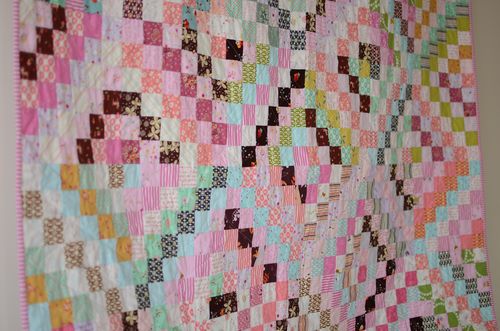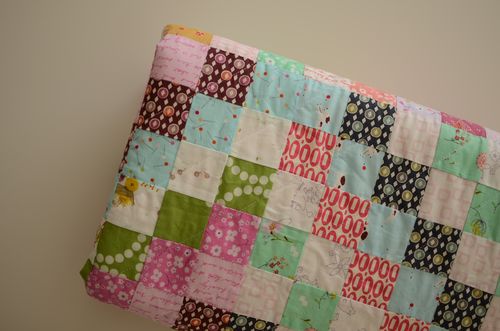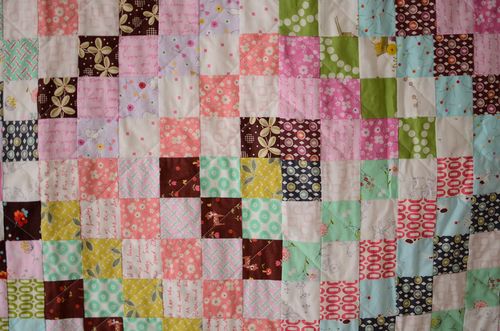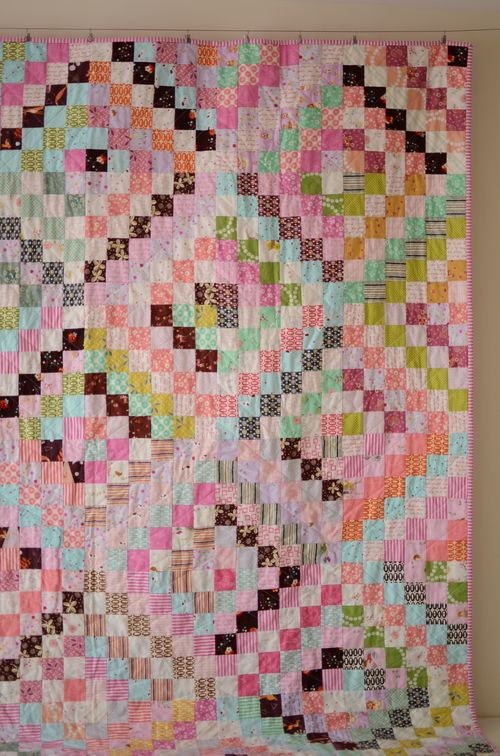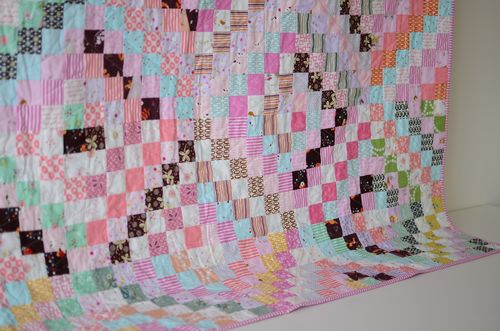 All those pretty little squares make my heart race and normally this kind of quilt would be too tedious for me to consider but the tutorial I used make it, made it fun to put together.  I highly recommend it.  
Finished stats: 72" x 72" (36 of the 12" square blocks)
Fabrics include lots of my Posy line for Moda as well as some Sew Stitchy and some Sherbet Pips.  Lots of Denyse Schmidt and a bit of Lizzy House as well as some Mono Pez by American Jane.  The deer print is an old line by Lecien.
Backing is Meadow in lilac from Posy, binding is Stripe in hollyhock from Posy.  I quilted it in a herringbone/chevron pattern.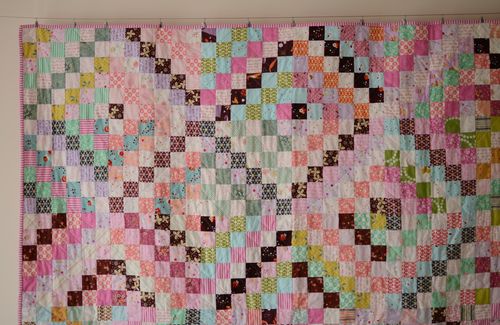 One last thing - About quilt hanging for photography.  I always find the photography part quite challenging, the weather in the UK is tempremental to say the least.  I thought I might have found the ideal solution in this Deka hanging wire I bought from Ikea (see pics above).  It's not proving as robust as I thought, it really is made for hanging light curtains so the product itself is not to blame.  We tried a number of wall fixings including anchor screws and butterfly/toggle fixings (we have plasterboard walls).  And while it is still hanging in place, I don't think it will last which is a shame because it made photographing this quilt a breeze.  I'd love to know what hanging devices any of you who photograph large quilts use for indoor photography?  I'm thinking I may have to resort to an actual curtain pole, I'd love to know if any of you use one already? or if you have any thoughts on this?