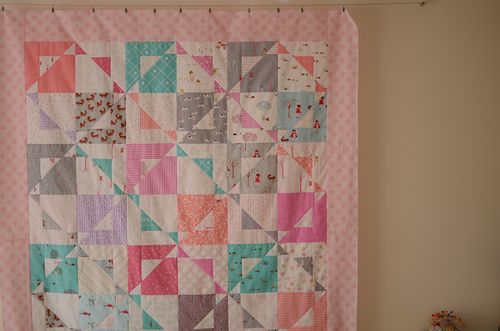 I somehow made this quilt block completely by accident.  I was piecing up a different idea for a quilt and clumsily sewed it up in the wrong order.  It didn't look the way it was supposed to look but I kind of liked it more than I would've liked whatever it was I was trying to stitch up.  
I love accidental quilt blocks.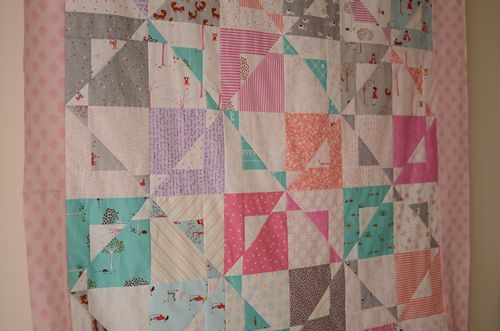 So that is where the magic in the name comes from.  And stars because the patched up blocks turned into stars (more magic).  I also really liked that this is another one of those multi layered patterns - there's the star pattern, a trellis pattern and a four patch type thing going on all at the same time.
More is always better than one.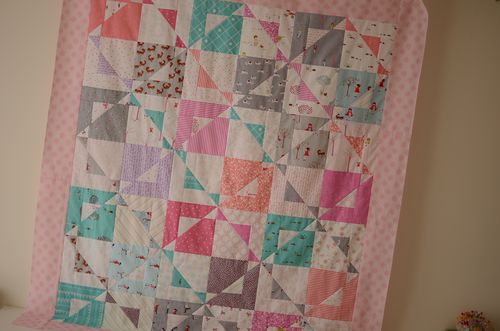 If you are interested in finding out more and discovering the magic for yourself, the pattern is now available here.  The piecing is very easy, it is not put together the way you might think.  There are no templates or any paper piecing involved, it's all super straight forward :)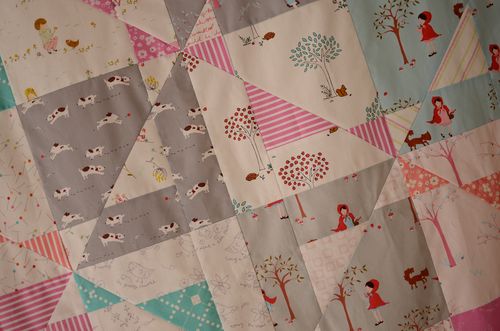 Fabrics are again a mix from Sherbet Pips, Little Apples, A Walk In The Woods, Sew Stitchy and Posy.  All designed by me for Moda.