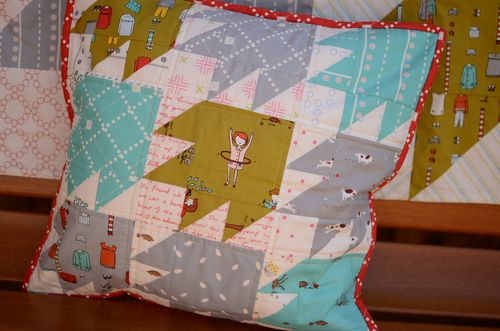 I finished up my bear paw pillow that I started last week.  As soon as it was done I couldn't help but make a quilt version.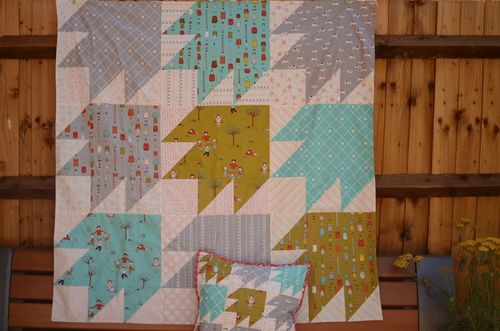 With the arrival of quite a few sunny days in a row, me and my girls decided that what we really needed was a nice picnic quilt to lounge about on on the lawn in our  back garden.  I finished it up on Friday and it has been in use everyday since then (my favourite kind of end result).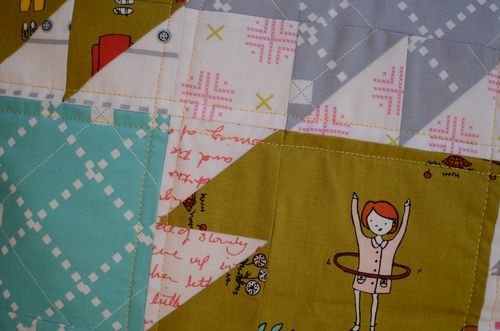 The sunshine is definitely influencing me in all kinds of ways.  I quilted both the pillow and quilt versions using yellow thread (I normally only ever quilt using white).  The colour is perfect and adds just the right amount of zing without over cooking things.  
Fabrics are mostly from my Little Apples line for the dark 'paws' and a mix of low volume fabrics from all my lines for the background.  For the yellow thread I used Aurifil 28 wt thread in shade 2130.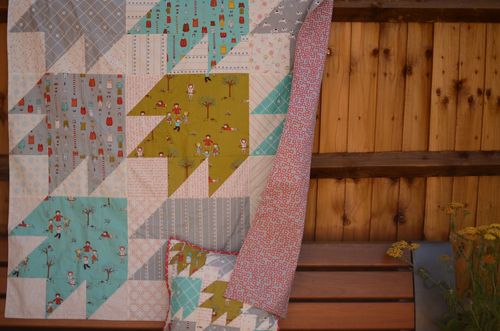 I used a grey/red Play Dot from Sherbet Pips for the backing.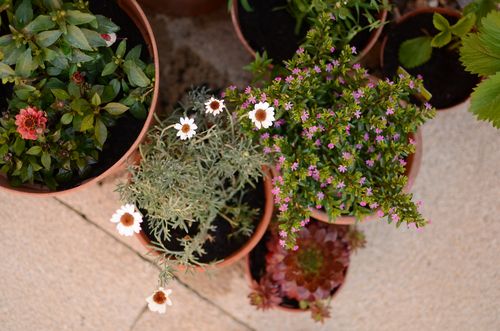 I also got my green fingers on and did a little planting out in the back garden much to the dismay of my husband.  My absolute favourites are these white Rhondathemums ( I hope I've spelt that right).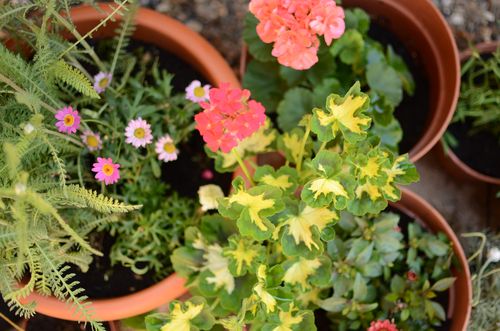 And then there are these pretty little lilac-y marguerites, so pretty.  I can't wait for them to get growing so I can have dinky little vases of them in the house.  Maybe I'll get my girls to sing to them to get them to grow.  They always fall for that one.