A few months back, around 4 days after we moved house and when we were sans internet I got to see the strike offs for my new Hello Petal line.  In between putting together Ikea furniture and unpacking boxes,  I decided on my final selection from the prints, took a few snapshots with my Ipad, changed my mind a million and a half times, took more snapshots and then quickly sent the package back before I had a chance to change my mind again.
I came across the pictures again the other day and thought that you might like to see them too.  These photo's pretty much show the final line up but there were a few changes so the odd print has been swapped out and changed.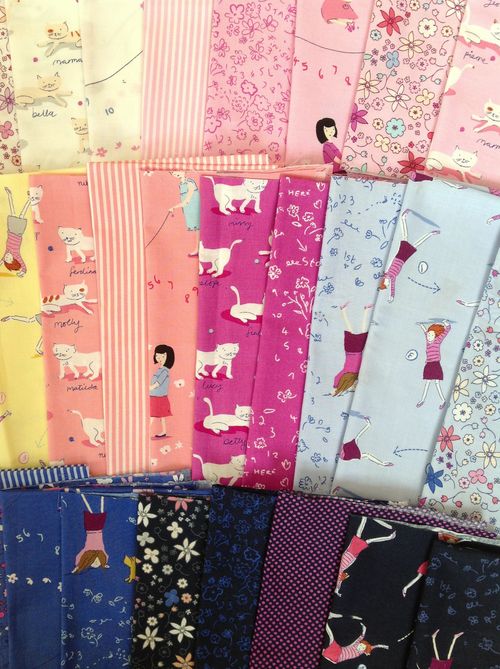 It's fun to see the fabrics all laid out together (although those navy prints look quite bleached out in these pics they're not in real life).  Hello Petal is being shown to the quilt shops this month for orders that will ship in December.  If you'd like your favourite store (whether online or bricks and mortar) to stock this line, now is the time to let them know.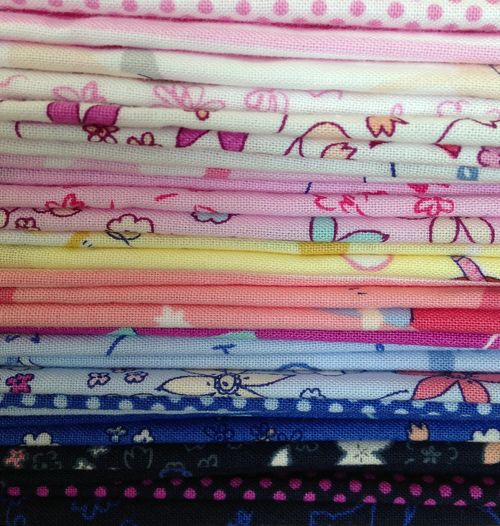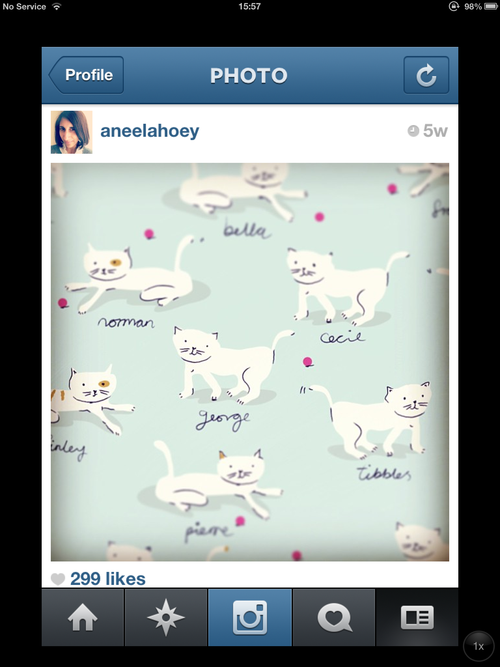 I sneaked a peek of this cat print from the line a few weeks ago on my instagram feed, I have to say I was more than a little shocked to have got those 299 likes.  Fun to see such a good response though!
Now if only December would hurry up and get here.