Things have been very busy over here and they are set to get even busier next week.  So while I still had the time of a chance I decided to make up a few festive cushions.  These are not so much early but long overdue as I had them planned in my head for last year and they just didn't happen to happen.
So taking my cue from that experience, I decided to keep it simple.  No tricky quilting gymnastics just easy peasy squares.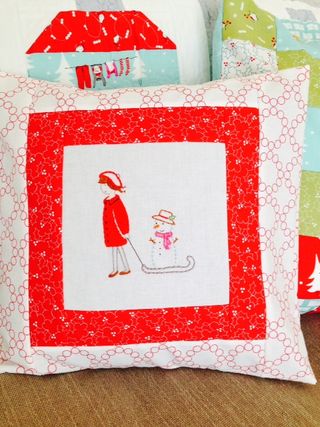 And a frame in frame job for my little Winter Snow -man out on his sleigh.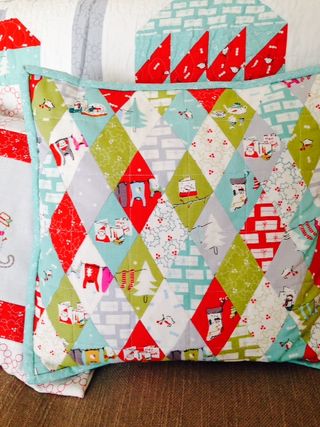 This one only took about 6 months of hand sewing when I felt like it, which happened quite often enough to make it happen thankfully.  All fabrics are of course my Cherry Christmas line for Moda fabrics.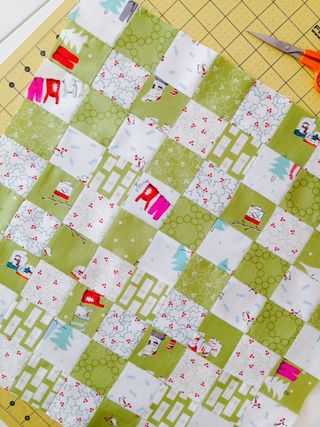 And back to quick and easy and a little bit of stripping. Piecing that is.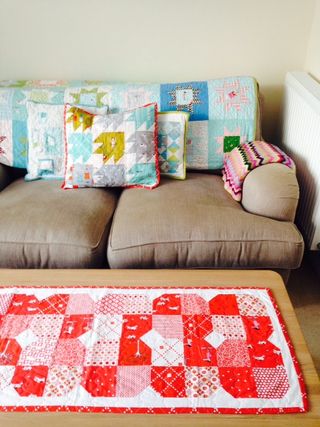 So all is quietly getting ready and prepared for a few weeks from now but meanwhile the sofa situation looks like this.  Decor is getting the winter's touch with just a hint of festive (for now anyway).